Friederike Luise Kelle, Ph.D.
friederike.kelle@wzb.eu
WZB Berlin Social Science Center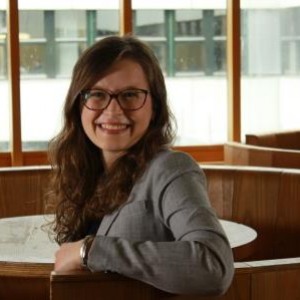 Research Interests
Conflict Processes & War
Comparative Political Institutions
Political Violence
Political Participation
Religion & Politics
Representation and Electoral Systems
Specific Areas of Interest
Separatism, Secession, Autonomy
Referendums, Elections, Voting
Causality
Brexit
Publications:
Journal Articles:
(2017)
To Claim or Not to Claim? How Territorial Value Shapes Demands for Self-Determination
,
Comparative Political Studies
The literature on nationalism and civil war provides compelling evidence that territory is highly identity-relevant and strongly associated with conflict. However, it remains unclear which territorial characteristics determine this process, and how groups demanding self-determination differ from their counterparts not seeking greater rights. I argue that groups claim self-rule if they assign symbolic relevance to their land in contrast to material or strategic value, due to the positive effect of symbolic attachments on group cohesion. I present new data on the value of territory and self-determination demands, and propose a new and comprehensive measure of symbolic territory. The findings reveal that variation in symbolic value shows a considerably stronger association with self-determination demands than material and strategic territory. This highlights new research avenues investigating the role of territorial value in subnational conflicts, as well as the systematic differences in conflict behavior between groups demanding self-rule and non-disputants.
(2017)
Selbstbestimmung und Gewalt: Zur Rolle von Territorium in subnationalen Selbstbestimmungskonflikten
,
Zeitschrift für Politikwissenschaft
Substaatliche Konflikte über Selbstbestimmung sind in den vergangenen Jahren zunehmend in den Fokus der Konfliktforschung gerückt. Dieser Literaturbericht stellt den Forschungsstand zum Thema Selbstbestimmungsforderungen vor und beleuchtet die territorialen Ursachen für das Auftreten dieser Konflikte. Basierend auf der Literatur zu internationalen territorialen Konflikten unterscheide ich zwischen symbolischem, strategischem und materiellem territorialen Wert und zeige, dass diese Aspekte einen wesentlichen Beitrag für die Erklärung des Auftretens von Selbstbestimmungsforderungen und der Wahl der Konfliktstrategie leisten. Darüber hinaus identifiziere ich Herausforderungen für die Literatur. Insbesondere plädiere ich für eine differenziertere Betrachtung der konventionellen und nichtkonventionellen Strategieoptionen in substaatlichen Selbstbestimmungskonflikten sowie eine konsistente Differenzierung zwischen Gewalt und nicht-Gewalt. Außerdem rege ich eine gemeinsame Analyse territorialer und struktureller Rahmenbedingungen an.