Angely Martinez, Ph.D. Candidate
ammar100@syr.edu
Syracuse University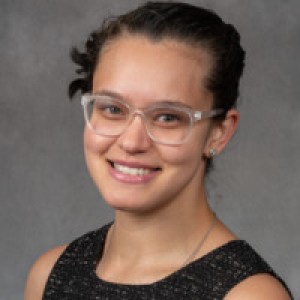 About Me:
Angely Martinez is a PhD Candidate in Political Science at the Maxwell School of
Citizenship and Public Affairs at Syracuse University. Her research centers around de facto
states (unrecognized states), areas that have declared independence but do not hold
international legal recognition. In her dissertation, she looks at the state capacity of de facto
states and the effect it has on their strategy for sovereignty.
In addition to her research on de facto states, Martinez works on the Global Blackspots
project at the Moynihan Institute of Global Affairs. There, she focuses on global illicit trade
networks around the globe, including tracking the flows of drugs, weapons, WMD elements,
and money laundering.
Martinez holds a Master's degree in Political Science from Syracuse University.
Research Interests
Political Violence
Conflict Processes & War
International Law & Organization
Peacekeeping
Specific Areas of Interest
De Facto States
Unrecognized States
State Capacity
Countries of Interest
Cyprus
Georgia
China
Russia
Turkey