Annelle Sheline, Ph.D.
asheline@rice.edu
Rice University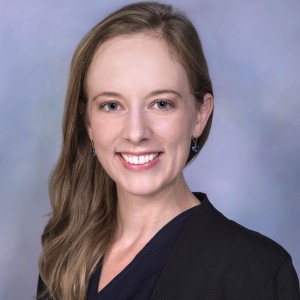 About Me:

Annelle Sheline, Ph.D., is the Zwan Postdoctoral Fellow, jointly appointed by the Baker Institute's Center for the Middle East and the Boniuk Institute for Religious Tolerance. Her commentary has appeared in The Washington Post, The Huffington Post and Turkish Policy Quarterly, and she has been cited by The Atlantic and appeared on TRT World. Sheline received her doctorate and master's degree from George Washington University and her bachelor's degree from New York University's Gallatin School of Individualized Study.
Research Interests
Middle East & North African Politics
Religion & Politics
Conflict Processes & War
Foreign Policy
Political Violence
Terrorism
Specific Areas of Interest
Nation-branding
Islamist Movements
Islam
Countering Violent Extremism
Religiously-motivated Political Action
Arab Gulf States
Countries of Interest
Egypt
Jordan
Oman
Saudi Arabia
Morocco
My Research:
Annelle's research focuses on religious authority in the Middle East. She examines how Middle Eastern regimes try to "brand" Islam in a way that serves their domestic and international political agendas, focusing on the monarchies of Morocco, Jordan, Oman and Saudi Arabia.