Burtejin Zorigt, Ph.D. Candidate
zorigt_burtejin@phd.ceu.edu
Central European University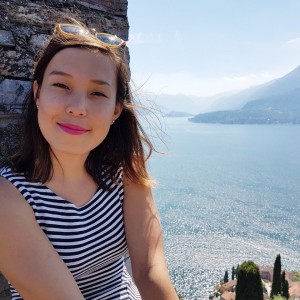 About Me:
I am currently pursuing my PhD in Political Science (with a specialization in Comparative Politics) at the Central European University (CEU). I worked as a research fellow at the Centre for Social Sciences of the Hungarian Academy of Sciences from 2014 to 2016. I received both my B.A. and M.A. degrees (with Honours) in international relations and political science from Corvinus University of Budapest. My research interests include legislative studies, gender and politics and comparative politics with a particular focus on gender quotas, parliamentarians, political parties and campaigns. I am also volunteering at the Hungarian Women's Lobby.
Research Interests
Gender and Politics
Political Parties and Interest Groups
Representation and Electoral Systems
Political Participation
Specific Areas of Interest
Candidate Selection
Political Recruitment
Countries of Interest
Hungary
My Research:
My PhD dissertation is about the effect of candidate selection on women's candidacy and political representation. The main question is how and why candidate selection affects women's descriptive representation in politics. The dissertation will have cross-national analyses that study the effect of party-level factors by using the dataset of the Political Party Database Project and a case study analysis with semi-structured interviews, which will be carried out in Hungary. I am currently conducting the interviews with important actors in candidate selection of different political parties.