Jean Hong, Ph.D.
jeanno1@gmail.com
Hong Kong University of Science and Technology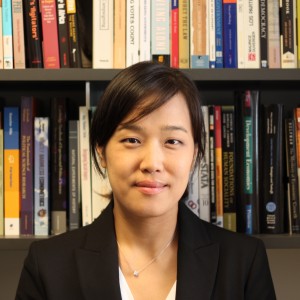 About Me:
I am an Assistant Professor at the Division of Social Science, Hong Kong University of Science and Technology (HKUST). I graduated from the Department of Politics at New York University in 2014. Before my Ph.D. at NYU, I studied political science, economics (B.A.) and international relations (M.S.) at Seoul National University, Korea.
Research Interests
Political Economy
Comparative Political Institutions
Comparative Democratization
Political Violence
Asian Politics
Specific Areas of Interest
Political Elites
Political History
Legacy Of Authoritarianism
Authoritarian Politics
Natural Resources
Political Institutions
Countries of Interest
China
South Korea
North Korea
Taiwan
Hong Kong
My Research:
My research interest centers on the political economy of authoritarian regimes, with particular attention to East Asian countries including China, South Korea, and Taiwan. I have various ongoing research projects related to resource-dependent economic development, social legacy of authoritarian past, and long-term impact of political violence. My research is published or forthcoming in Journal of Politics, British Journal of Political Science, and Economic History Review.
Publications:
Journal Articles: