Julie Chernov Hwang, Ph.D.
Jchwang@goucher.edu
Goucher College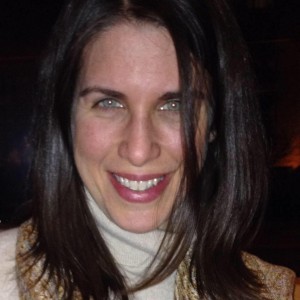 Country: United States (Maryland)
About Me:
I am an associate professor of political science and international relations at Goucher College in Baltimore, Maryland. I am currently on the job market and am looking for associate professor positions on the East Coast in collegial departments where I can be part of an active community of scholars. If you are looking for a productive scholar of international security, terrorism, political violence or Southeast Asia, please consider me. I research entry and exit from terrorist groups, particularly in Indonesia and Malaysia. I have had success in securing external funding and this will continue. My most recent book is Why Terrorists Quit: The Disengagement of Indonesian Jihadists was published by Cornell University Press in 2018. It highlights the processes and pathways via which Indonesian jihadists are disenaging from violence and reintegrating back into society. It draws on more than 100 repeat interviews with current and former members of Indonesian Islamist extremist groups between 2010 and 2016. My current research agenda explores (a) the processes and pathways via which Indonesians and Malaysians join and commit to Islamist extremist groups; (b) inter-terrorist group migration; and (c) how deradicalization works.
Research Interests
Terrorism
Political Violence
Asian Politics
Conflict Processes & War
Religion & Politics
Specific Areas of Interest
Disengagement And Deradicalization
Radicalization
Terrorist Reengagement/Recidivism
Terrorist Decision-Making
Countering Violent Extremism
Islamist Movements
Countries of Interest
Indonesia
Malaysia
Philippines
Myanmar
My Research:
My research agenda centers on entry and exit from terrorism. Since 2010, I have been exploring the processes and pathways via which Indonesian jihadists disengage from violence and reintegrate back into society. This research trajectory, funded by small grants from Goucher College and the US-Indonesia Society, culminated in Why Terorrists Quit: the Disengagement of Indonesian Jihadists, published by Cornell University Press in 2018. Drawing on over 100 interviews with 55 current and former members of 7 Indonesian Islamist extremist groups between 2010 and 2016, Why Terrorists Quit highlights the importance of alternative social networks of friends, mentors and supportive family members in successful disengagement and reintegration. One notable aspect of this research trajectory was that I revisited the same jihadists 2-5 times over the course of the six years. Thus, I followed individuals who had just begun to disengage through to reintegration and sometimes, recidivism and in doing so, built relationships of trust with them. In 2017, with support from the Smith Richardson Foundation, I embarked on a new project exploring how and why Indonesian and Malaysian men and women join Islamist extremist groups. This project examines motivations, pathways, and commitment in the joining process as well as migration between Islamist extremist groups. In doing so, it highlights the role of brotherhood and constructed kinship in the process of becoming a committed member. It also explores the strategic usage of specific social media platforms at different junctures in the recruitment process. This project will culminate in a book and several articles. The book is targeted for Cornell University Press. The first article from this research program has been published with Terrorism and Political Violence. Finally, I am also in the process of using the dataset I built on disengagement to explore deradicalization, specifically, how lived experiences faciliate re-evaluation of previously held views and how the process of that re-evaluation takes place. This article will be targeted for International Security or International Studies Quarterly.
Publications:
Journal Articles:
Books Written: