Katharine Petrich, Ph.D.
petrich.k@husky.neu.edu
Northeastern University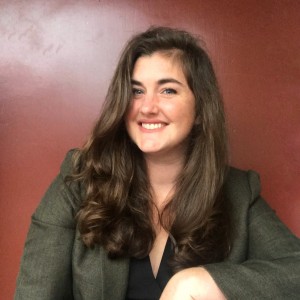 About Me:
Katharine Petrich holds a PhD from Northeastern University's Dept of Political Science, specializing in International Relations. Her academic work is primarily focused on terrorism and transnational crime in Latin America and Africa. Other current research projects also include how insurgencies convert into conventional conflicts following the Maoist model in South Asia. Kate has worked with the US Department of Justice, the US Department of State, USMA Modern War Institute, and the Hudson Institute on a variety of projects spanning topics from insurgency to special operations. From 2006-2014, she was based in San Diego, where she earned a BA (History/Political Science) and a MA (International Relations) from the University of San Diego. In San Diego, she worked with the Trans-Border Institute as a researcher, documenting, recording, and coding homicide victims of cartel related violence. She contributed extensively to the Justice in Mexico News Monitor project, writing articles about narco-violence based on Spanish-language Mexican news. More recently her work has been published in War on the Rocks, Strategy Bridge, and in several peer reviewed publications.
Research Interests
Terrorism
Political Violence
Conflict Processes & War
Crime Politics
African Politics
Latin American And Caribbean Politics
Specific Areas of Interest
Crime-Terror Nexus
Insurgency
Transnational Organized Crime
Money Laundering
Arms Trafficking
Drug Trafficking
Counterterrorism And Counterinsurgency
Terrorism And Insurgency
Terrorism
Narcoviolence
Countries of Interest
Colombia
Somalia
Kenya
Mexico
My Research:
My research is primarily concerned with international security issues, particularly those concerning disruptive non-state organizations (terrorists and transnational organized criminals) and asymmetric conflicts. I am interested in the developing regions of South Asia, Latin America, and Africa. Current projects include an exploration of the tactical and strategic shifts of insurgent forces, written with the USMA Modern War Institute, and dissertation research on the criminal diversification of transnational terrorist organizations. Previous projects include an examination of using special operations forces to combat the crime-terror nexus.
Publications:
Other:
(2018)
AL-SHABAAB'S MATA HARI NETWORK
,
War on the Rocks
Based on ethnographic fieldwork, I find that the terrorist group al-Shabaab has contracted Nairobi's sex workers as intelligence gatherers.