Lauren Dickey, Ph.D.
lauren.dickey@kcl.ac.uk
King's College London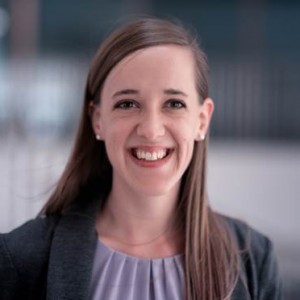 About Me:
Lauren Dickey is a China analyst based in Washington, DC. She received her PhD in War Studies from King's College London. Her research focuses primarily on Chinese strategy in the Indo-Pacific and cross-Strait relations. She is a member of the Pacific Forum Young Leaders Program at the Center for Strategic and International Studies (CSIS) and a fluent Mandarin Chinese speaker.
Research Interests
Asian Politics
Foreign Policy
Conflict Processes & War
Specific Areas of Interest
Cross-Strait Relations
Chinese Military Strategy
Chinese Foreign Policy
East Asia Security
Countries of Interest
China
Taiwan
United States
My Research:
Lauren's research focuses on the evolution and adaptation of strategy in the Taiwan Strait, including the political-military and socioeconomic facets of cross-Strait relations. She also studies China's political-military presence across the Indo-Pacific region.
Publications:
Journal Articles:
(2017)
Strategic Theory and Xi Jinping's Taiwan Test
,
Journal of the British Association for Chinese Studies
Whether Xi Jinping will pursue reunification with Taiwan presents a serious challenge for scholars and policy practitioners alike. But is reunification still an option, or is Xi's pursuit of this steadfast goal of the Communist Party too little, too late? This paper will utilise strategic theory - a set of purposive assumptions delineated in the work of Thomas Schelling - to examine how the concepts, resources, and objectives of Chinese strategy toward Taiwan align with the objective of reunification. This work will also tackle other relevant issues, such as how the ways and means of China's strategy align with the objective of reunification and how strategic concepts can be evaluated in terms of this desired outcome. The paper begins with an overview of strategic theory, its core assumptions and adaptation to scholarly critique, before beginning to elucidate four elements of strategic tradition in the cross-Strait relationship: constitutional, political, geoeconomic, and military. It then evaluates, both individually and collectively, the application of each instrument prior to and during the Xi Jinping era as part of a Chinese strategy aimed at reunification.