Raffaella A. Del Sarto, Ph.D.
rdelsarto@jhu.edu
Johns Hopkins University School of Advanced International Studies (SAIS)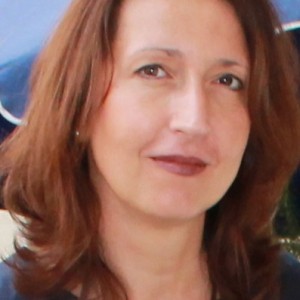 About Me:
Associate Professor of Middle East Studies at the Johns Hopkins University School of Advanced Interntional Studies, SAIS Europe (Bologna campus, Italy). Previously part-time professor and ERC grand holder at the European University Institute in Florence; Pears Fellow at the Middle East Centre of St Antony's College, University of Oxford; Marie Curie Fellow at the EUI; PhD in International Relations.
Areas of expertise include the politics and international relations of the Middle East, the EU's / Europe's relations with North Africa and the Mediterranean Middle East, Israel's domestic politics and international relations, the Israeli-Palestinian conflict, European-Israeli-Palestinian relations, the domestic-foreign policy nexus, and questions of borders, power, and interdependence.
Languages (besides English): German, French, Italian, Hebrew and some Arabic.
Research Interests
Middle East & North African Politics
Conflict Processes & War
Foreign Policy
European Politics
Specific Areas of Interest
Middle East Studies
Europe-Middle East Relations
Israel-Palestine
Israeli-Palestinian Conflict
Regional Order, Borders
European Neighbourhood Policy
North Africa MiddleEast
Countries of Interest
Israel
Palestinian Territories
Tunisia
Morocco
My Research:
My research focuses on three main areas: first, I am interested in the international relations of the Middle East, here particularly in the nexus between domestic/regional policies and foregin policies, the regional order(s), and borders, power and interdependence. Second, my work focuses on relations between Europe/the EU and MENA/the Mediterranean Middle East; within this topic I have also worked on European-Israeli-Palestinian relations. Third, my research focuses on the Israeli-Palestinian conflict as well as on Israeli foreign and domestic policies
Publications:
Journal Articles:
Books Written:
Book Chapters:
Other: