Sonja Thomas, Ph.D.
smthomas@colby.edu
Colby College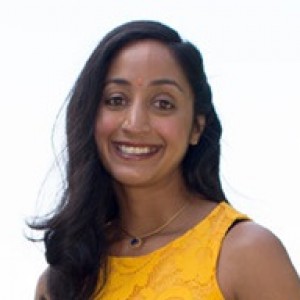 Country: United States (Maine)
About Me:
**Tap dancer**--it relates to critical race feminisms (see link). **Montanan**--it relates to my new research project about Indian priests and migration to rural areas of the country/settler colonialism. Lover of feminist and postcolonial theory.
Research Interests
Gender and Politics
Religion & Politics
Race, Ethnicity and Politics
Human Rights
Specific Areas of Interest
Secularism
Religious Movements
Minority Rights
Human Rights
Countries of Interest
India
United States
My Research:
Sonja Thomas is an Assistant Professor of Women's Gender and Sexuality Studies at Colby College where she teaches courses on gender and human rights, feminist theory, and critical race feminisms. She has written on minority rights in India, female education and on the human rights approach to social protections. Her book (forthcoming) examines how intersections between gender, race, class, caste and religion have complicated both women's rights and minority rights movements in postcolonial India. She specifically knows stuff about the Syrian Christians of Kerala, India, race in South Asia and Article 30(1) of the Indian constitution.
Publications:
Journal Articles:
(2016)
"The Tying of the Ceremonial Wedding Thread: A Feminist Analysis of "Ritual" and "Tradition" Among Syro-Malabar Catholics in India,"
,
Journal of Global Catholicism
This article presents a feminist analysis of patriarchy persisting in Catholicism of the Syro-Malabar rite in Kerala. The article specifically considers the impact of charismatic Catholicism on women of the Syro-Malabar rite and argues that it is important to interrogate this new face of religiosity in order to fully understand how certain rituals are allowed to change and be fluid, while others, especially concerning female sexuality, are enshrined as "tradition" which often restricts the parameters for women's empowerment and may reinforce caste and patriarchal hegemonies preventing feminist solidarity across different religious- and caste-based groups.
(2014) The "New" South Asian Feminisms,
Journal of Commonwealth and Postcolonial Studies
literature review on the state of the field
Book Chapters:
(2016)
Education as Empowerment? Gender and the Human Right to Education in Postcolonial India
,
Routledge
Education has been called an empowerment right or a human right that can empower individuals to exercise their civil, political, economic, social and cultural rights. These is especially true for women as education can open doors to employment, political participation, and provide greater knowledge and access to healthcare, the law, and feminist networks. In this paper, I examine the human right to education and the economic empowerment of women in postcolonial India. Focusing on the educational gains of Christian women in the educated state of Kerala, India, I provide an intersectional analysis of how religion, class, caste, and gender norms shape education and the potential for empowerment. I begin this paper by providing an overview of how the human right to education has been taken on by the postcolonial Indian nation-state. This section is followed by a brief history of "free" and "universal" education and the widening differential access to quality education in Kerala, India. Using ethnographic research, I then analyze religious norms which shape patriarchal attitudes towards women's property rights and economic empowerment within the Christian community. By examining how the intersections between caste, class religion and gender shape education, I complicate the link between women's education and empowerment and question whether women's autonomy can be gauged solely through their educational gains.
(2014) Gender, Macroeconomic Policy, and the Human Rights Approach to Social Protection,
Routledge
"Co-authored with Dr. Radhika Balakrishnan. in the volume New Frontiers in Feminist Political Economy. Shirin M. Rai and Georgina Waylen, eds.