Aiysha Varraich, Ph.D. Candidate
aiysha.varraich@gu.se
Gothenburg University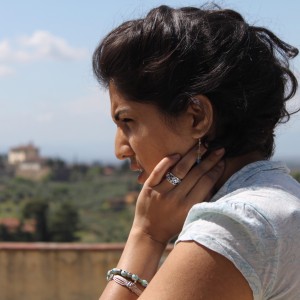 About Me:
I am a PhD candidate at the Department of Political Science and the Quality of Government Institute since 2014. I have a Master's degree in International Administration and Global Governance from the University of Gothenburg, and an LLB Law degree from London Metropolitan University, United Kingdom. Before joining the department, as a reseach associate, I carried out research for the American Bar Association and the UNDP at the International Legal Resource Centre, in Washington DC.
Research Interests
Religion & Politics
Elections, Election Administration, and Voting Behavior
Political Psychology
Human Rights
Specific Areas of Interest
Global Governance
Governance
Corruption
Clientelism
Countries of Interest
Pakistan
My Research:
My research interests include clientelism, religion, trust and corruption in developing countries. My earlier research focused on quality of government, decentralisation, corruption and service delivery within developing countries. As a research associate within the interdisciplinary project Anti-Corruption Policies Revisited (ANTICORRP), I mapped corruption and its overlaps with concepts such as clientelism and state capture.Other research interests include South Asia, survey experiments and security studies.In my dissertation I focus on clientelism and its effects on democratic processes in developing democracies, specifically the effects of religious clientelism spilling over to political clientelism. Furthermore, the dissertation recasts clientelism, through focusing on the currency of exchange between the parties, from merely a material exchange to including non-material (non-economic) exchanges; broadening the concept to allow for religious/spiritual incentives as part and parcel of the exhange itself.
Publications:
Books Written:
(2017)
Making Sense of Corruption
,
Cambridge University Press
Corruption is a serious threat to prosperity, democracy and human well-being, with mounting empirical evidence highlighting its detrimental effects on society. Yet defining this threat has resulted in profound disagreement, producing a multidimensional concept. Tackling this important and provocative topic, the authors provide an accessible and systematic analysis of how our understanding of corruption has evolved. They identify gaps in the research and make connections between related concepts such as clientelism, patronage, patrimonialism, particularism and state capture. A fundamental issue discussed is how the opposite of corruption should be defined. By arguing for the possibility of a universal understanding of corruption, and specifically what corruption is not, an innovative solution to this problem is presented. This book provides an accessible overview of corruption, allowing scholars and students alike to see the far reaching place it has within academic research.