Allison Harris, Ph.D.
auh323@psu.edu
The Pennsylvania State University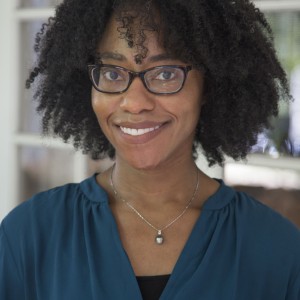 About Me:
I am an assistant professor of political science at The Pennsylvania State University. I received my Ph.D. from the University of Chicago in 2016, and I was a postdoctoral fellow in the Department of Politics at Princeton University during the 2016-2017 academic year. My research interests are in American politics with a focus on judicial politics, state politics, representation, and criminal justice.
Research Interests
Judicial Politics
State and Local Politics
Representation and Electoral Systems
Crime Politics
Countries of Interest
United States
Publications:
Journal Articles:
(2019)
Bias and Judging
,
Annual Review of Political Science
How do we know whether judges of different backgrounds are biased? We review the substantial political science literature on judicial decision making, paying close attention to how judges' demographics and ideology can influence or structure their decision making. As the research demonstrates, characteristics such as race, ethnicity, and gender can sometimes predict judicial decision making in limited kinds of cases; however, the literature also suggests that these characteristics are far less important in shaping or predicting outcomes than is ideology (or partisanship), which in turn correlates closely with gender, race, and ethnicity. This leads us to conclude that assuming judges of different backgrounds are biased because they rule differently is questionable. Given that the application of the law rarely provides one objectively correct answer, it is no surprise that judges' decisions vary according to their personal backgrounds and, more importantly, according to their ideology.
(2019)
Voter Response to Salient Judicial Decisions in Retention Elections
,
Law and Social Inquiry
Even at their most salient, judicial retention elections do not increase turnout on Election Day. However, those who vote often participate in judicial retention races at higher levels than usual following salient judicial decisions. I use a series of difference-in-differences analyses to estimate the effect of the Iowa Supreme Court's legalization of same-sex marriage on the subsequent retention races. I find that retention race participation was higher than we would have otherwise expected after the decision. Scholars often cite the infrequence with which justices are removed as evidence of justices' relative independence from voters in retention elections, but the overwhelming retention of these justices does not mean they are independent from voters. Increases in the number of ballots cast in these races is perhaps more important than increases in negative votes when it comes to judicial independence, because each vote is an evaluation of the justices, whether positive or negative.