Amanda Robinson, Ph.D.
robinson.1012@osu.edu
Ohio State University, Columbus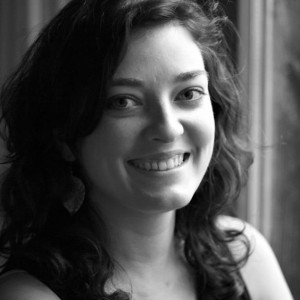 About Me:
I am an Associate Professor of Political Science at Ohio State University, a co-organizer of the Working Group in African Political Economy (WGAPE), and a member of Evidence in Governance and Politics (EGAP). My research interests are primarily in the field of comparative politics, and focus on the ways in which politics and culture are interrelated. My current research evaluates the political causes and consequences of identity change in two very different contexts. The first focuses on the political logic of an ongoing cultural revival among the Lhomwe of southern Malawi, and the other on racial identity formation and its political implications among Somali immigrants to the US. Past research evaluated the micro-foundations of nationalism and ethnicity, the political psychology of group identities, and the role of group identity in cooperation, collective action, and conflict. My primary region of interest is Sub-Saharan Africa, and I have conducted research in Malawi, Kenya, Liberia, Mozambique, Tanzania, and Zambia. I employ a variety of methods in my research, including original survey data collection, qualitative interviews and oral histories, field experiments, lab in the field experiments, and GIS analyses. Before joining OSU in 2013, I completed a PhD in Political Science at Stanford University (2013) and a BA in Biology from Appalachian State University (2005).
Research Interests
African Politics
Experimental Research
Gender and Politics
Immigration & Citizenship
Political Psychology
Race, Ethnicity and Politics
Specific Areas of Interest
Ethnic Politics
Nationalism, National Identity
Immigrant Integration
Countries of Interest
Malawi
My Research:
Amanda Lea Robinson (PhD, Stanford University, 2013) is an associate professor in the Department of Political Science. Her research focuses on the interaction between culture and politics in Sub-Saharan Africa, with a particular emphasis on Malawi. Her past research has addressed the political causes and consequences of ethnic and national group identification in sub-Saharan Africa, and on how group identification impacts interethnic trust and cooperation in diverse settings. She is currently pursuing several lines of research, including the political implications of cultural revival in Malawi, the effect of urbanization on social and political transformations in Kenya, African immigrant assimilation and political participation in the United States, and gendered constraints on political engagement across Africa.