Amelie Godefroidt, Ph.D. Candidate
amelie.godefroidt@kuleuven.be
KU Leuven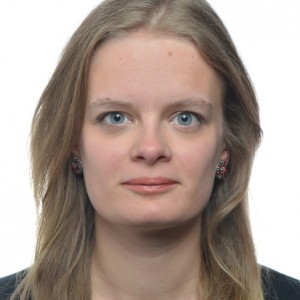 About Me:
MSc graduate in International Politics and in Communications from KU Leuven. Internationally oriented and experienced in quantitative research, conflict studies, research reporting and creative writing. Currently working as PhD fellow of the Research Foundation Flanders at the Centre for Research on Peace and Development (KU Leuven) on topics related to religious extremism (in particular Boko Haram), inter-group relations, and social cohesion. Passionate about chocolate.
Research Interests
Terrorism
Political Violence
Political Psychology
Research Methods & Research Design
Religion & Politics
Specific Areas of Interest
Boko Haram
Intergroup Contact
Countries of Interest
Nigeria
Belgium
My Research:
My research interests include the causes and dynamics of conflict as well as the challenges of sustainable peacebuilding. More specifically, I am concerned with religious extremism and political violence, and how this affects peaceful coexistence between different ethno-religious groups. My PhD project specifically focuses on the social-psychological impact of the Boko Haram crisis in Nigeria, in particular its consequences for the relationships between religious groups within the country and the mitigating role of inter-group contact. I mainly make use of quantitative survey data and in-depth interviews.