This user does not wish to be contacted by the media at this time.
Andrea Peña-Vasquez, Ph.D. Candidate
apenavas@nd.edu
University of Notre Dame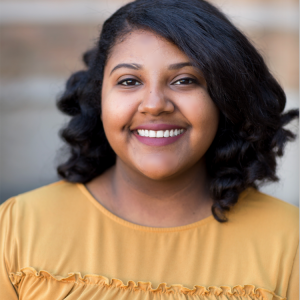 Phone: +34 665 42 37 28
Address: Calle Jaime Tercero 45, 3A
City: Madrid - 28011
Country: Spain
About Me:
I am a PhD Candidate in the Department of Political Science at the University of Notre Dame, with a focus on comparative politics. I am affiliated with the Kellogg Institute for International Studies, the Institute for Latino Studies, and the Juan March Institute at University Carlos III of Madrid (IC3JM). My research interests include transnational migration from Sub-Saharan Africa to Western Europe and the intersections between immigration status, race/ethnicity, and gender. In my dissertation research, she studies how gendered patterns of interaction with the bureaucratic state affect the civic and political integration of Malian and Equatorial Guinean immigrants in Spain. I will be spending the duration of 2018-2019 conducting fieldwork in Madrid and Barcelona whilst on a Fulbright grant.
Research Interests
Immigration & Citizenship
Race, Ethnicity and Politics
Gender and Politics
European Politics
African Politics
Public Policy
Specific Areas of Interest
Immigrant Integration
Street-level Bureaucracy
Political Participation
Race Class Gender
Countries of Interest
Spain
France
Mali
Equatorial Guinea