Andrea Simonelli, Ph.D.
acsimonelli@vcu.edu
Virginia Commonwealth University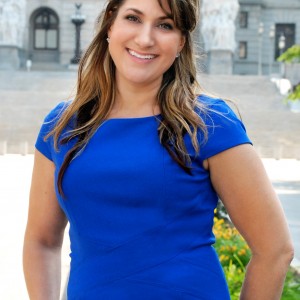 About Me:
Dr. Andrea C. Simonelli holds a master's degree and doctorate in political science from Louisiana State University focused on governance responses to human migration; specifically legal and institutional frameworks to address internal and cross border displacement due to climate processes. She earned a diploma from the United Nations University Environment and Human Security Programme and Oxford's Refugee Studies Centre Summer School in Forced Migration. Her first book, Governing Climate Induced Migration and Displacement: IGO Expansion and Global Governance (Palgrave Macmillan, 2016), was an institutional analysis of four intergovernmental organizations and their expansion, or lack thereof, to govern those becoming displaced by climate processes. Dr. Simonelli's work as a research associate on a project for the Norwegian Research Council regarding the Perceptions of Climate and Migration in the Maldives is continuing to yield many publications in both academic journals and edited volumes. Her next project stems from her work in the field, evaluating the facets of human security as it affects cliamte resilience in the Pacific.
Research Interests
Energy And Climate Policy
Development
Refugees
Gender and Politics
Australia And Pacific Island Politics
Environmental Policy
Specific Areas of Interest
Climate Change Adaptation
Climate Resilience
Climate Displacement
Vulnerabilities
Human Security
Countries of Interest
Samoa
Tuvalu
Marshall Islands
Maldives
Publications:
Journal Articles:
(2019)
Does climate change influence people's migration decisions in Maldives?
,
Climatic Change
The influence of climate change and perceptions of it on people's migration decisions has received significant prominence, especially for people living on low-lying islands. To contribute to this literature, this paper uses Maldives as a case study for exploring the research question: How does climate change influence or not influence people's migration decisions in Maldives? Previous work tends to start from a disciplinary climate change perspective, while this study combines migration, mobility, and island studies perspectives, within which climate change sits. As well, rather than focusing on the area around the capital, Malé, as with many previous studies, the 113 interviews here were conducted in eight islands across three atolls. The method was qualitative, semi-structured, face-to-face interviews using purposive sampling of ordinary people. Contrary to a view of islanders preparing to flee their islands as "climate change refugees", the interviewees provided nuanced and varied responses. They rarely identified the potential of future impacts due to climate change as influencing their migration-related decisions. When migration was considered, it was chiefly internal movement seeking a better standard of living via improved services, better living conditions, and more job opportunities. If migration related to potential climate change impacts might happen, then it was assumed to be in the future for decisions then. This lack of influence of climate change-related perceptions on Maldivians' migration decisions fits well within island mobilities studies, from which climate change perspectives could adopt wider contexts.
Books Written: