Ann-Kristin Kölln, Ph.D.
koelln@ps.au.dk
Aarhus Universitet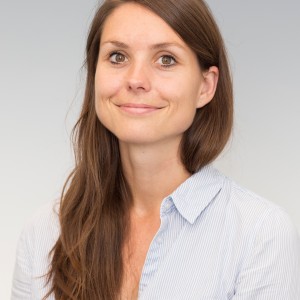 Research Interests
Political Parties and Interest Groups
Public Opinion
Representation and Electoral Systems
European Politics
Political Participation
Specific Areas of Interest
Party Members
Political Party Organization
Trust In Parties
Quantitative Methods
Countries of Interest
Germany
Sweden
Publications:
Journal Articles:
(2017)
Electoral infidelity: Why party members cast defecting votes
,
European Journal of Political Research
Party politics and electoral research generally assume that party members are loyal voters. This article first assesses the empirical basis for this assumption before providing individual‐level explanations for defection. It combines prominent theories from party politics and electoral behaviour research and argues that internal disagreement and external pressure can each bring about disloyal voting. The hypotheses are motivated with multi‐country European survey data and tested on two sets of party‐level national surveys. The results show, first, that, on average, 8 per cent of European party members cast a defecting vote in the last election, and second, that dissatisfaction with the leadership is the strongest predictor of defection. Additionally, internal ideological disagreement is associated with higher probabilities of defection, whereas the effects of pull factors in the form of contentious policies are rather limited. These findings emphasise the importance of testing scientific assumptions and the potential significance of party leadership contests.
(2015)
The effects of membership decline on party organisations in Europe
,
European Journal of Political Research
On election day, voters' commitment is crucial for political parties, but between elections members are an important resource for party organisations. However, membership figures have been dropping across parties and countries in the last decades. How does this trend affect parties' organisation? Following classics in party politics research as well as contemporary organisational theory literature, this study tests some of the most longstanding hypotheses in political science regarding the effects of membership size change. According to organisational learning theory, membership decline should induce an expansion of the party organisation. However, threat‐rigidity theory and the work of Robert Michels suggest that parties are downsizing their organisation to match the decline in membership size. To test the hypotheses, 47 parties in six European countries (Denmark, Germany, the Netherlands, Norway, Sweden and the United Kingdom) are followed annually between 1960 and 2010 on key organisational characteristics such as finances, professionalism and complexity. A total of 1,922 party‐year observations are analysed. The results of multilevel modelling show that party membership decline triggers mixed effects. Declining membership size induces the employment of more staff, higher spending and a higher reliance on state subsidies. At the same time, it also triggers lower staff salaries and a reduction in the party's local presence. The findings indicate that today's parties are targeting an organisational structure that is custom‐made for the electoral moment every four years. Faced with lasting membership decline, the party organisation retracts its organisational resources and focuses more on election day. Members matter to parties, but votes matter more.
(2014)
Party membership in Europe: Testing Party-level Explanations of Decline
,
Party Politics
Research on party membership development commonly reports figures aggregated to the country level and/or using only a few time-points. While these choices may be appropriate for certain research questions, they nevertheless hide major differences between parties and conceal short-term fluctuations. Additionally, they are inappropriate for studying individual party trajectories. This is necessary, however, to better describe and ultimately explain the phenomenon of membership decline. The article analyses in total 1653 observations across 47 parties in six western European countries between 1960 and 2010 to test hypotheses pertaining to individual party membership development. Using multilevel modelling and time-series analyses, the results show what aggregated data with few time-points cannot: membership decline is by far not a universal phenomenon. Additionally, membership decline appears to be part of a party's life-cycle. The more consolidated parties are, the fewer members they have. Few differences between party families are observable.