Anna Mahoney, Ph.D.
amahone4@tulane.edu
Tulane University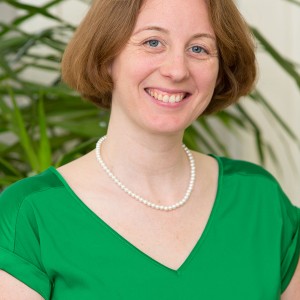 About Me:
Anna Mitchell Mahoney earned a B.A. from Loyola University in Mass Communications, a M.A. in Women's Studies from the University of Alabama, and a Ph.D. in Political Science from Rutgers University. She joined the Newcomb College Institute at Tulane University as an Administrative Assistant Professor of Women's Political Leadership in August 2014. In 2016, she became Director of Research for the Institute. She has taught a range of courses at the university level including Introduction to Women's Studies, American Government, Congressional Politics, American Race Relations, and Women and American Politics. Anna is a member of several community organizations including the Women United of Southeast Louisiana United Way, American Association of University Women, the League of Women's Voters, and was named in 2016 to the Louisiana Women's Policy & Research Commission. She holds an executive committee position with Women United of United Way SELA and sits on the board of The Public Leadership Education Network (PLEN).
Research Interests
Gender and Politics
Legislative Politics
Networks And Politics
Political Parties and Interest Groups
State and Local Politics
Specific Areas of Interest
Women's Legislative Caucuses
Women's Collaboration
Gendered Public Policy
Countries of Interest
United States
My Research:
As a scholar, my research interests focus on the intersection between identity and representation. I am particularly interested in how individuals negotiate their multiple identities in political contexts, especially within legislatures. My book, Women Take Their Place in State Legislatures: The Creation of Women's Caucuses (Temple University Press, 2018), investigates the role gender and political party play in women's ability to act collectively on behalf of themselves and their constituents. Additionally, I have co-authored a series of papers with my colleague Mirya Holman on the influence of women's caucuses on collaboration within legislatures. All of these projects concern gendered institutions and the strategies marginalized legislators employ to succeed within them. Not surprisingly, my work with women legislators has led to an interest in the public policy produced for and by women. I have recently undertaken projects concerned with equal pay legislation, sexual harassment, as well as sexual education policy.
Publications:
Journal Articles:
Books Written: