Anne Marie Goetz, Ph.D.
amg22@nyu.edu
New York University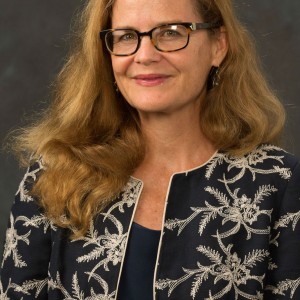 Phone: 6465770520
Address: 15 Barclay Street
City: New York, New York - 10007
Country: United States
About Me:
I joined NYU, Center for Global Affairs in January 2014. I previously served at the United Nations (2005 – 2014) as Chief Advisor on Governance, Peace and Security, for UNIFEM and then UN Women. Prior to joining UNIFEM in 2005, I was a Professor of Political Science at the Institute of Development Studies, University of Sussex where I had worked since 1991. I also served the United Nations Development Programme in Chad and Guinea in the mid-1980s. While at the UN over the past decade I spearheaded initiatives to promote women's empowerment in the UN's peace building work in post-conflict situations, to build peacekeepers' capacities to detect and prevent sexual violence in conflict, and to support women's organizations' efforts to participate in peace talks and post-conflict decision-making. I am a political scientist who specializes in research on development policies in fragile states to promote the interests of marginalized social groups, particularly poor women. I also research conditions for democratization and good governance in South Asia and East Africa. This has included research on pro-poor and gender-sensitive approaches to public sector reforms, anti-corruption initiatives, decentralization, and state building in fragile states and post-conflict situations. I am the author of eight books on the subjects of gender, politics and policy in developing countries, and on accountability reforms - the latest is a 2009 edited volume: Governing Women: Women in Politics and Governance in Developing Countries (Routlegde). In 2017 I was named by the Hague-based 'Women's Initiatives for Gender Justice' as one of 151 individuals who over the past 125 years have advanced the cause of gender justice internationally (see: http://4genderjustice.org/gender-justice-legacy-wall/).
Research Interests
Foreign Aid
Comparative Democratization
Gender and Politics
Conflict Processes & War
Development
Peacekeeping
Political Violence
Specific Areas of Interest
Inclusive Conflict Resolution
My Research:
Political scientist with 30+ years of research, teaching, and policy experience in gender politics, international relations and developing state governance, including gender issues in conflict resolution and peacebuilding, gender and security, comparative politics (South Asia and South and East Africa), poverty reduction, democratization and public sector accountability. Policy leader as United Nations Director (2005-2014): head of Peace and Security section at UN Women. Recognized for driving UN policy advances and operational results in the areas of protection of civilians, prevention of sexual violence as a tactic of warfare, women's engagement in democratization, community security and transitional justice, with an annual budget of 7 million dollars, of which annually approximately 5.5 million was raised from donors. Recognized thought leader on gender, development, democracy and peace, with many dozens of publications including seven books and regular opinion commentary; extensive teaching experience, and leadership roles in university and non-profit governance.