Annelise Russell, Ph.D.
anneliserussell8892@gmail.com
University of Kentucky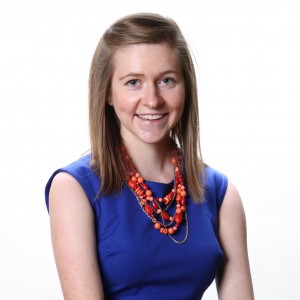 Phone: 4058304357
Address: 417 Patterson Office Tower
City: Lexington, Kentucky - 40506
Country: United States
About Me:
I am an assistant professor at the University of Kentucky Martin School of Public Policy. My research interests include public policy within U.S. institutions, specifically Congress and the media, with an emphasis on how new media platforms serve elite interests. My research explores how U.S. senators strategically allocate attention by linking a choice model of excess information and limited attention to the attention diversity among politicians. Senators make trade-offs in their attention allocation and prioritize attention according to external incentives. More explicitly, how a senator prioritizes his attention is a function three relationships to the party, the institution, and his constituency. These roles lead to individual variation where senators allocate differing levels of attention and make trade-offs between their four primary priorities: policy, politics, media, and constituents. They trade off attention among these four priorities according to the roles they fill as partisans, members of the institution, and representatives of their constituency.I received B.A.s from the University of Oklahoma in both Political Science and Journalism and have been employed as a journalist at news organizations such as National Journal, Congressional Quarterly and the San Francisco Chronicle.
Research Interests
Legislative Politics
Political Communication
Public Policy
Health Politics and Policy
Text as Data
Specific Areas of Interest
Congress Social Media
Publications:
Journal Articles:
(2017) U.S. Senators on Twitter: Asymmetric Party Rhetoric in 140 Characters,
American Politics Research
The U.S. Senate is a party-polarized institution where divisive political rhetoric stems from the partisan divide. Senators regularly chastise political opponents, but not all senators are equally critical. Research finds that elite party polarization is asymmetrical with greater divergence by Republicans, so I expect Republican senators to mimic that trend with higher levels of partisan rhetoric. To assess the variance in partisan rhetoric, I catalogue senators' Twitter activity during the first 6 months of the 113th and 114th Congresses, and find that Republicans are more likely to name-call their Democratic opponents and to make expressions of intraparty loyalty, particularly when they are the minority party.