April A. Herlevi, Ph.D.
herlevia@cna.org
University of Virginia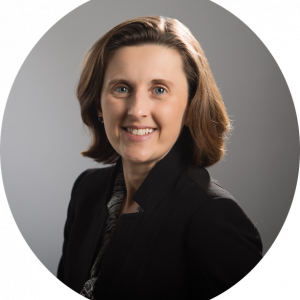 About Me:
Dr. Herlevi earned her PhD in international relations and comparative politics from the University of Virginia. She holds a Master's of Public Policy from George Mason University and a BA in political science and economics from North Carolina State University. She studied Mandarin at Tsinghua University (Beijing) and Zhejiang University of Technology (Hangzhou). She has conducted field research in the China and the Middle East. Prior to the PhD, she served in the federal government including civilian positions with the US Navy, US Marine Corps, and US Agency for International Development. Dr. Herlevi has published on China-Middle East relations, China's domestic special economic zones, and is working on a manuscript about China's economic statecraft.
Research Interests
Foreign Policy
Asian Politics
Political Economy
Development
Foreign Aid
Australia And Pacific Island Politics
Specific Areas of Interest
Special Economic Zones
China's Global Presence
China's BR Initiative
Economic Statecraft
Chinese Economy
Comparative Political Economy
Asia-Pacific International Relations
International Political Economy
Countries of Interest
China
Taiwan
My Research:
Dr. Herlevi's professional research examines China's foreign economic policy and the increasing role of China's commercial, economic, and military actors in the Indo-Pacific region. Dr. Herlevi's academic research focuses on China's domestic special economic zones, the domestic drivers of the "Going Out" strategy. She is currently writing about China's overseas economic development zones and the role of state-owned enterprises in those zones.
Publications:
Journal Articles:
(2017)
Economic Growth or Sowing the Seeds of Destruction? The Role of Economic Development Zones in China
,
Journal of Chinese Political Science
Special economic zone (SEZ) programs in China have played a major role in the Chinese political economy. To examine SEZs, I address three questions. Are zones effective? What are the origins of SEZs? How do zones evolve? I argue that the origin of zones is under-theorized. Examining zone enactment is necessary for studying land-use patterns and urbanization. We must also pay closer attention to the level of analysis and evolution of zones over time. Clarifying the level of analysis will improve our understanding of the distribution of preferential policies across China. Understanding zone evolution will help scholars and practitioners assess when and how SEZs are an effective economic policy tool.
Other:
(2019)
China's New Foreign Investment Law: Quick Passage after a Long Wait
,
China Brief
China Brief, Volume 19, Issue 6, March 22, 2019. This article provides a summary of the PRC's new FDI law, and seeks to examine why the full overhaul of China's FDI policies has finally been realized (at least at a de jure level). This article is not intended to provide a legal interpretation. Instead, it offers discussion of the political environment surrounding the new law, and analyzes why the timing was right for a major overhaul of the state's legal regime governing FDI.