Ashley Nickels, Ph.D.
anickel5@kent.edu
Kent State University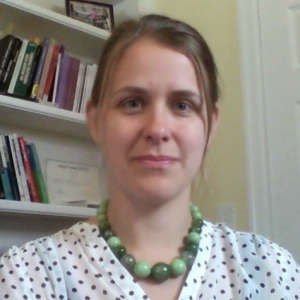 Phone: 8562256189
Address: PO Box 5190, 302 Bowman Hall
City: Kent, Ohio - 44242
Country: United States
About Me:
Ashley E. Nickels is an assistant professor of political science at Kent State University. Dr. Nickels is an interdisciplinary scholar, whose teaching and research centers on issues of power, privilege, and democratic participation in the fields of urban politics, nonprofit and community-based organizations, and public administration. Her work is highly influenced by her years working in feminist community activism. Dr. Nickels is co-editor of Grand Rapids Grassroots: An Anthology (with Dani Vilella, Belt Publishing) and Community Development and Public Administration Theory: Promoting Democratic Principles to Improve Communities (with Jason D. Rivera, Routledge Press). She also serves as Chair-Elect of ARNOVA's section on Community and Grassroots Associations.
Research Interests
Gender and Politics
Urban Politics
Nonprofits
Public Administration
Race, Ethnicity and Politics
State and Local Politics
Specific Areas of Interest
Policy Feedback
Grassroots Organization /organizing
Local Governance
Power & Privilege
Countries of Interest
United States
Publications:
Journal Articles:
Books Written: