Ayelet Harel-Shalev, Ph.D.
ayeleths@bgu.ac.il
Ben-Gurion Univeristy of the Negev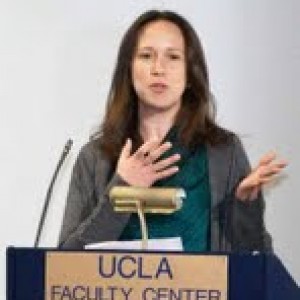 About Me:
Ayelet Harel-Shalev is an associate professor in the Conflict Management and Resolution Program and The Department of Politics and Government, Ben-Gurion University of the Negev, Beer-Sheva, Israel. Harel-Shalev is the author of The Challenge of Democracy: Citizenship, Rights, and Ethnic Conflicts in India and Israel – 2013, Cambridge University Press and Foundation Books, India, and Breaking the Binaries in Security Studies - 2019, Oxford University Press (With Daphna-Tekoah). She is also the co-editor (with Arthur Stein) of Affect, Interest, and Political Entrepreneurs in Ethnic and Religious Conflicts. New-York & London: Routledge, 2018. Her academic interests include Feminist IR; Women and War; Ethnic Conflicts and Democracy; Minority Rights; and Religion and Politics. Her recent Journal publications include "Gendering Conflict analysis - The case of Minority Women and Muslim Women's Status in India". Ethnic and Racial Studies. (2017), and "A Room of One's Own"(?) in the Battlespace –Women Soldiers in War Rooms. Critical Military Studies (2018).
Research Interests
Gender and Politics
Comparative Democratization
Political Psychology
Conflict Processes & War
Specific Areas of Interest
Feminist International Relations
Women's Rights
Democracy
Critical Military Studies
Religion & Politics
Ethnic Politics
Countries of Interest
India
Israel
My Research: