Bessma Momani, Ph.D.
communications@cigionline.org
University of Waterloo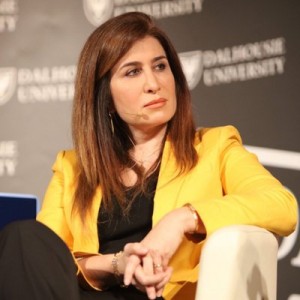 About Me:
Dr. Bessma Momani is Professor of Political Science at the University of Waterloo and the Balsillie School of International Affairs. She is a Senior fellow at the Centre for International Governance and Innovation(CIGI), and has previously been a Non-Resident Senior Fellow at the Brookings Doha Centre and the Brookings Institution in Washington, D.C., and a visiting scholar at Georgetown University's Mortara Center. She is a 2015 Fellow of the Pierre Elliott Trudeau Foundation and a Fulbright Scholar, and has authored and co-edited nine books and over 80 scholarly, peer-reviewed journal articles and book chapters that have examined the IMF, the World Bank, petrodollars, the Middle East, and Arab youth.
Research Interests
Middle East & North African Politics
Political Economy
Foreign Policy