Brandi Blessett, Ph.D.
brandi.blessett@uc.edu
University of Cincinnati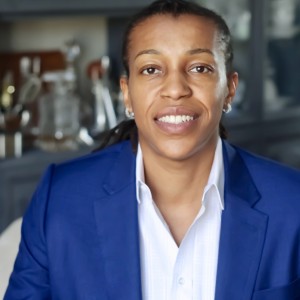 Country: United States (Ohio)
About Me:
Brandi Blessett is an associate professor and Director of the Masters of Public Administration program at the University of Cincinnati. Dr. Blessett's research focuses on administrative responsibility, disenfranchisement, and social equity. Her research interests offer insight regarding the effects of institutional injustice and their implications for underrepresented communities. Much of her recent work acknowledges the disproportionate effects the criminal legal system have on people of color. Dr. Blessett's research agenda advocates for ethical practices, professional standards, and accountability measures to promote equity, justice, and fairness to all factions of U.S. society.
Research Interests
Public Administration
Public Policy
LGBTQIA Politics
Urban Politics
Bureaucracy
Specific Areas of Interest
Administrative Discretion
Social Justice
Community Engagement
Countries of Interest
South Africa
Cuba
Puerto Rico
Haiti