Caroline Wagner, Ph.D.
wagner.911@osu.edu
Ohio State University, Columbus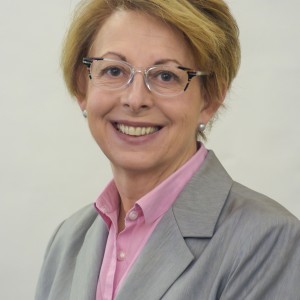 Phone: 6142927791
Address: 1810 College Road North
City: Columbus, Ohio - 43210
Country: United States
About Me:
Caroline S. Wagner holds the Chair endowed by Milton & Roslyn Wolf at the John Glenn College of Public Affairs at the Ohio State University, ranked #16 in top public universities in the United States. Dr. Wagner conducts research in the field of science and technology and its relationship to policy, society, and innovation, with a particular focus on international collaboration. She received a Ph.D. in Science & Technology Dynamics from Amsterdam School of Communications Research, University of Amsterdam, a Master of Arts degree in Science, Technology, and Public Policy from George Washington University, and a B.A. is from Trinity College. She is the author of the 2019 book, "The Collaborative Era in Science," from Springer.
Research Interests
Public Policy
International Law & Organization
Research Methods & Research Design
Specific Areas of Interest
Science Policy
Communications
Network Analysis
International Regime Complexity
International Cooperation
Innovation Policy
Countries of Interest
United States
China
United Kingdom
Japan
South Korea
My Research:
Knowledge creation, dissemination, and application are at the core of Dr. Wagner's research. She is particularly interested in collaborative efforts to conduct research, development, and innovation. Public policy towards investments in science, technology, and new economy are at the center of her work, and this extends to developing countries that seek to use knowledge as the basis for growth. Her 2008 book, "The New Invisible College: Science for Development," focused on using network concepts to diffuse knowledge and application of new ideas.