Cassandra Star, Ph.D.
cassandra.star@flinders.edu.au
Flinders University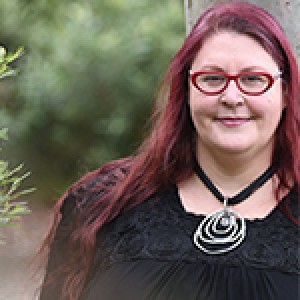 Phone: 882012074
Address: Flinders Government, GPO Box 2100
City: Adelaide, South Australia - 5001
Country: Australia
About Me:
Climate change is the critical policy problem of our time and requires urgent action. While citizens worldwide support action on climate change, it is politically polarising and remains a challenging policy problem. Governments and other stakeholders demand research that supports formulation of policy options that will ensure effective resolution.Dr Star is an internationally recognised and awarded environmental politics and policy scholar. Dr Star's research uses qualitative empirical methods to study climate movements and the politics of climate change in order to identify and understand the mechanisms to secure successful climate mitigation and adaptation policies. Her research is concentrated on the interface between politics and the policy process and the subsequent impact of these dynamics on policy formulation. Cassandra's research is motivated by the goal of ensuring a safe climate future for all. Her research has attracted significant competitive grant funding, including most recently from the Australian Department of Defence and the Australian Department of Foreign Affairs and Trade. Dr Star's research has been published in some of the top peer-reviewed international journals in climate policy including Climate and Development, Climatic Change and Mitigation and Adaptation Strategies for Global Change. She has held prestigious funded fellowships, including from the Australian National University and the Chinese Academy of Social Sciences. Her research has been taken up and applied by international organisations, including the UNDP, the UNEP and the UK's DID.Dr Star collaborates with scholars and activists in Australia, the United States, the United Kingdom, Canada and China. Dr Star has strong industry linkages with the Australian public sector. She is highly sought after to provide advice and professional development services to state and federal government agencies. Clients have included the South Australian Department of State Development, ReturnToWorkSA and HealthWorkforce Australia. She has chaired government boards, including for the Department of Education and Child Development. She is a current member of the Institute of Public Administration, South Australian branch's Strategic Advisory Committee.Dr Star is an international research leader in environmental politics and policy. She is the Research Section Head for Flinders Government, is the Research Theme Leader for Governance and policy for social justice and leads the Climate and Sustainability Policy Research group which includes 10 current and commencing research students. She is currently the convenor of the Environmental Politics and Policy Standing Committee for the Australian Political Studies Association. Cassandra is the recipient of two nationally competitive awards for research-led teaching.
Research Interests
Energy And Climate Policy
Environmental Policy
NGOs
Specific Areas of Interest
Climate Movements
Fossil Fuel Transition
Climate Justice
Climate Adaption Policy
Countries of Interest
Australia
United Kingdom
United States
China
Canada