Cathy Xuanxuan Wu, Ph.D.
xwu@odu.edu
Old Dominion University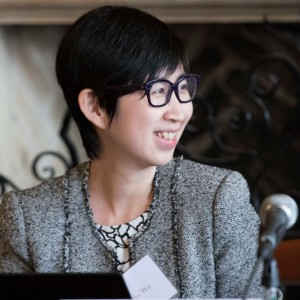 Research Interests
Conflict Processes & War
Foreign Policy
Asian Politics
Countries of Interest
China
Taiwan
North Korea
Japan
My Research:
My research interests include the roles of domestic politics in international conflict and cooperation, bargaining behavior, military alliances, and game theory. My work, "Leaders, States, and Reputations," is forthcoming at the Journal of Conflict Resolution. My ongoing research examines how domestic interactions may avoid or generate international conflict, and how intra-alliance dynamics constrain or provoke state agression. My research has important implications in understanding great power diplomacy and international relations in East Asia, such as US-China relations, Cross-Taiwan Strait Relations, and North Korean Nuclear Issues. I have taught courses on international relations, politics and international relations in Asia, and comparative politics, and was invited to give a talk on China's Belt and Road Initiative by the World Affairs Council of Greater Hampton Roads.