Ceri Fowler, Ph.D. Candidate
ceri.fowler@postgrad.manchester.ac.uk
The University of Manchester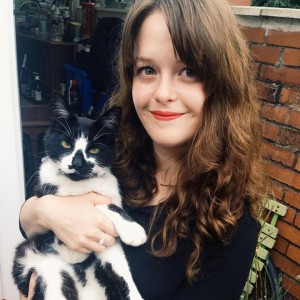 Phone: 07447 935469
City: Manchester, England
Country: United Kingdom
About Me:
I am a PhD candidate at the University of Manchester using the British Election Study to investigate gender differences in voting at the 2016 EU Referendum. I have a BA (Hons) in Philosophy, Politics and Economics from the University of Oxford and an MSc in Research Methods from the University of Bristol. More broadly, my work uses quantitative techniques to investigate gendered differences in voting behaviour beyond Brexit and to analyse the authoritarian/liberal cleavage in the UK, Europe, and the US.
Research Interests
Elections, Election Administration, and Voting Behavior
Representation and Electoral Systems
Gender and Politics
European Politics
Research Methods & Research Design
Specific Areas of Interest
Brexit
Referendums, Elections, Voting
Quantitative Methods
British Politics
Countries of Interest
United Kingdom
My Research:
My PhD investigates differences in the voting behaviour of men and women at the 2016 EU Referendum in the UK. I primarily seek to understand why women voted leave and how this differs from their male counterparts. My research challenges the current focus on white, male, working class voters and has implications for the broader literature on populism and right-wing politics, as well as on the now critical divide in the UK and more broadly along authoritarian/liberal lines. My broader research interests are in (gendered) differences in voting behaviour in the UK, Europe and the US at both referenda and in elections. I primarily use quantitative methods.