Christina Wolbrecht, Ph.D.
wolbrecht.1@nd.edu
University of Notre Dame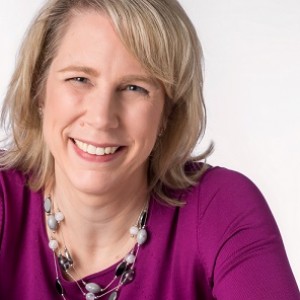 About Me:
Christina Wolbrecht is professor of political science and director of the Rooney Center for the Study of American Democracy at the University of Notre Dame. Her areas of expertise include American politics, women and gender, political parties, and American political development. Much of Wolbrecht's current work focuses on women voters since suffrage. She is the author, with J. Kevin Corder, of Counting Women's Ballots: Female Voters from Suffrage Through the New Deal (Cambridge, 2016), which uses new data and innovative methods to understand whether, how, and with what consequences women cast their ballots in the first five presidential elections after suffrage. Wolbrecht and Corder's next book, A Century of Votes for Women: American Elections Since Suffrage, describes and explains how women have voted since the Nineteenth Amendment was ratified in 1920. That book, forthcoming from Cambridge at the end of 2019, is intended for scholars, journalists, and students. Wolbrecht and David E. Campbell have an on-going and published research agenda on adolescent girls, women as political role models, and the post-2016 Resistance. Wolbrecht also is the author of The Politics of Women's Rights: Explaining Party Change (Princeton 2000) on the major American parties' evolving positions on women's rights issues in the postwar period, as well as other articles, book chapters, and edited volumes on women and representation, party position-taking, and democratic inclusion. Wolbrecht and Susan Franceschet are the co-editors of the journal Politics & Gender (2019-2022).
Research Interests
Political Parties and Interest Groups
Gender and Politics
Specific Areas of Interest
American Political Parties
Women And Politics
Gender And Politics
Women's Suffrage
Women Role Models
Women Voters
Gender Gap
Countries of Interest
United States
Publications:
Journal Articles:
Books Written: