Claire Gothreau, Ph.D. Candidate
tuc67490@temple.edu
Temple University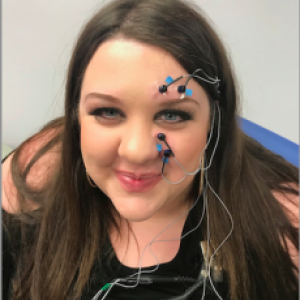 About Me:
I am a PhD candidate at Temple University. My research interests are in American politics with a focus on gender, political psychology, and experimental methodology. I'm also interested in the intersection between politics, psychophysiology, and human behavior. I am currently working on my dissertation which explores the political consequences of gender-based marginalization. In particular, I consider the way that women experience interpersonal objectification, objectification in the media, sexism, and sexual harassment as potential predictors of political engagement. I'm also the Assistant Director of the Behavioral Foundations Lab and the Graduate Student Managing Editor of the Journal of Experimental Political Science.
Research Interests
Gender and Politics
Political Psychology
Experimental Research
Research Methods & Research Design
Countries of Interest
United States
My Research:
My research agenda centers around American political behavior, political psychology, and women and politics. More specifically, I study how our gender identity and the way in which we express that identity, shapes how we interact with the political sphere. I am currently working on several projects that demonstrate the breadth of my interests. However, the common thread that runs through each project I work on is a fascination with how the seemingly non-political affects political outcomes.