Corrine McConnaughy, Ph.D.
corrine@gwu.edu
George Washington University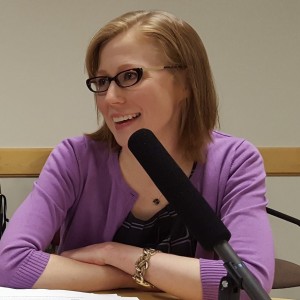 About Me:
I am Associate Professor of Political Science at George Washington University and an occasional contributor to The Monkey Cage blog at the Washington Post. My work is focused on how political identities--from party identification to race, gender, and ethnicity--form and function in the American political system. I am author of the book The Woman Suffrage Movement in America: A Reassessment (Cambridge University Press), which demonstrates that that because suffragists could not credibly promise women's votes to a particular party, women's voting rights were necessarily won through coalitional politics with farmer and labor organizations. Related research also addresses how race and gender affect the capacity of members of disadvantaged groups to make demands on the state. I also work on how race and gender affect electoral behavior and perceptions of political figures. My interests and expertise span both American political history and contemporary politics.
Research Interests
Gender and Politics
Race, Ethnicity and Politics
Research Methods & Research Design
Political Participation
Public Opinion
Political Parties and Interest Groups
Specific Areas of Interest
Social Movements
Voting Rights
Women's Movements
Women's Suffrage
Group Politics
Race And Politics
Countries of Interest
United States