Dominika Kruszewska, Ph.D. Candidate
dkruszewska@fas.harvard.edu
Harvard University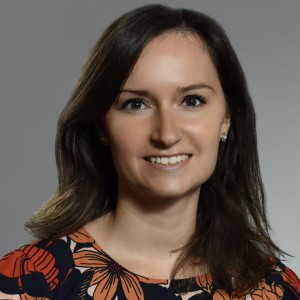 Research Interests
European Politics
Comparative Democratization
Post-Communist Politics
Political Parties and Interest Groups
Experimental Research
Political Participation
Publications:
Journal Articles:
(2018)
Investigator Characteristics and Respondent Behavior in Online Surveys (with Ariel White, Anton Strezhnev, Christopher Lucas, and Connor Huff)
,
Journal of Experimental Political Science
Prior research demonstrates that responses to surveys can vary depending on the race, gender, or ethnicity of the investigator asking the question. We build upon this research by empirically testing how information about researcher identity in online surveys affects subject responses. We do so by conducting an experiment on Amazon's Mechanical Turk in which we vary the name of the researcher in the advertisement for the experiment and on the informed consent page in order to cue different racial and gender identities. We fail to reject the null hypothesis that there is no difference in how respondents answer questions when assigned to a putatively black/white or male/female researcher.
(2016)
Banners, Barricades, and Bombs: The Tactical Choices of Social Movements and Public Opinion (with Connor Huff).
,
Comparative Political Studies
In this article, we use an experimental survey design to explore how the tactical choices of social movements affect public opinion about whether the government should negotiate with the movement and the bargains that should be struck once negotiations begin. In doing so, we test competing theories about how we should expect the use of tactics with varying degrees of extremeness—including demonstrations, occupations, and bombings—to influence public opinion. We find that respondents are less likely to think the government should negotiate with organizations that use the tactic of bombing when compared with demonstrations or occupations. However, depending on the outcome variable and baseline category used in the analysis, we find mixed support for whether respondents think organizations that use bombings should receive less once negotiations begin. The results of this article are generally consistent with the theoretical and policy-based arguments centering around how governments should not negotiate with organizations that engage in violent activity commonly associated with terrorist organizations.