Dzeneta Karabegovic, Ph.D.
dzeneta.karabegovic@gmail.com
University of Salzburg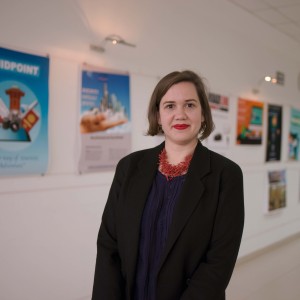 About Me:
Dženeta Karabegović is a Postdoctoral Researcher (Habilitation Track) at the University of Salzburg in the Division of Political Science and Sociology. She holds a PhD in Politics and International Studies from the University of Warwick in the UK where she worked on an ERC funded project, Diasporas and Contested Sovereignty. Her wider research interests are rooted in international and comparative political sociology with a particular focus on transnationalism, diaspora, migration, democratization, human rights, transitional justice, and the Balkans. She has done consulting work with local and international organizations focused on diasporas and development, returnees, education, and civil society. She was an Assistant Professor at International Burch University in Sarajevo, Lecturer at the Sarajevo School for Science and Technology, a Guest Researcher at Mid-Sweden University's Forum for Gender Studies and a Visiting Scholar at the Harriman Institute at Columbia University. She was a U.S. Fulbright Fellow at the Hugo Valentin Centre at Uppsala University in Sweden, holds an M.A. in International Relations from the University of Chicago and completed her B.A. (Hons) at the University of Vermont in Political Science and German with a Holocaust Studies minor. Her academic work has been published in multiple peer-reviewed academic journals and has a co-edited volume (with Jasmin Hasić) on Bosnia and Herzegovina's foreign policy since independence with Palgrave. She was born in Banja Luka, BiH and grew up in Berlin, Germany and Burlington, Vermont in the United States.
Research Interests
Refugees
Immigration & Citizenship
Human Rights
Conflict Processes & War
Research Methods & Research Design
NGOs
Specific Areas of Interest
Diaspora And Transnationalism
Transitional Justice
The Balkans
Forced Migration
European Migration Policy
International Migration Cooperation
Migration And Displacement
Migration Governance
Return Migration
Memorialisation
Qualitative Research Design
Local Peacebuilding
Peace Research/Studies
Post-Conflict Peacebuilding
Post-Conflict Justice
Countries of Interest
Bosnia-Herzegovina
Publications:
Journal Articles:
Books Written: