Ekaterina Kolpinskaya, Ph.D.
e.kolpinskaya@swansea.ac.uk
Swansea University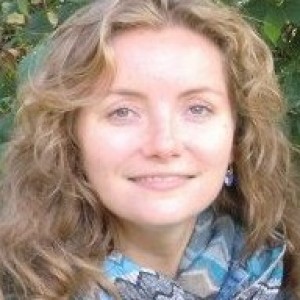 Phone: +441792606976
Address: 031 James Callaghan Building, Department of Political and Cultural Studies, Swansea University
City: Swansea, Wales - SA2 8PP
Country: United Kingdom
About Me:
I have joined Swansea University as a Lecturer in Comparative Politics in 2017 from the University of Exeter where she held a position of a Lecturer in Quantitative Social Sciences. I was awarded a PhD in Politics by the University of Nottingham in 2015, as well as a Candidate in World History degree from Tomsk State University (Russia). My research interests include political participation and representation of ethnic and religious minorities and women in Britain. In particular, I explore how identity-based predictors (i.e. religion, ethnicity, gender) shape parliamentary behaviours and public behaviours and attitudes using quantitative and mixed methods methodologies. Most recently, I have been focusing on how religion affects Euroscepticism in Britain and the intergenerational analysis of religion and social capital in the UK, as well as a comparative study of hero figures in the UK and the USA.
Research Interests
Religion & Politics
Race, Ethnicity and Politics
Representation and Electoral Systems
Legislative Politics
Political Parties and Interest Groups
Research Methods & Research Design
Specific Areas of Interest
Religion & Politics
Religion And Euroscepticism
Substantive Political Representation
Symbolic Political Representation
Heroes
Political Accountability
Ethnicity And Politics
Role Models
Countries of Interest
United Kingdom
My Research:
My research interests include political participation and representation of under-represented groups such as women, ethnic and religious minorities in Western democracies, especially in Britain. The influence of religion and ethnicity of political behaviour and attitudes, including Euroscepticism, civic engagement and voting. I predominantly use quantitative and mixed methods to analyse survey and text data, though I have been involved in research using experiments. At the moment, I also work on research into the effects of religious affiliation on Eurosceptic attitudes and on social capital in Britain with the WISERD team at Cardiff University. At the same time I am exploring the lanscape of heroes an dhero choice in Britain and the USA with Dr Nataliya Danilova (Aberdeen). Finally, I have been collaborating with the colleagues form Exeter (part of the ESRC-funded 'Media in Context' project) on a research focusing on electoral mandates, and how the perceived magnitude of an electoral victory shape expectations of government performance.
Publications:
Journal Articles:
Book Chapters: