Ekaterina Kolpinskaya, Ph.D.
e.kolpinskaya@swansea.ac.uk
Swansea University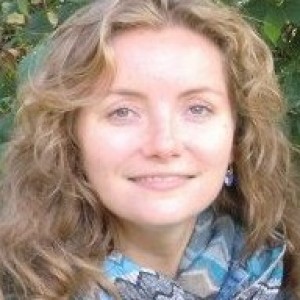 Phone: +441792606976
Address: 031 James Callaghan Building, Department of Political and Cultural Studies, Swansea University
City: Swansea, Wales - SA2 8PP
Country: United Kingdom
About Me:
I have joined Swansea University in 2017 from the University of Exeter where she held a position of a Lecturer in Quantitative Social Sciences. I was awarded a PhD in Politics by the University of Nottingham in 2015, as well as a Candidate in World History degree from Tomsk State University and first degrees from Kemerovo State University (Russia). Her research interests include political participation and representation of under-represented groups such as women, ethnic and religious minorities in Western democracies, especially in Britain. In particular, she explores how identity-based predictors shape the political attitudes and behaviours of political elites and members of public using quantitative and mixed methods methodologies.
Research Interests
Religion & Politics
Race, Ethnicity and Politics
Representation and Electoral Systems
Legislative Politics
Political Parties and Interest Groups
Research Methods & Research Design
Countries of Interest
United Kingdom
My Research:
My research interests include political participation and representation of under-represented groups such as women, ethnic and religious minorities in Western democracies, especially in Britain. The influence of religion and ethnicity of political behaviour and attitudes, including Euroscepticism, civic engagement and voting. I predominantly use quantitative and mixed methods to analyse survey and text data, though I have been involved in research using experiments. At the moment, I also work on research into the effects of religious affiliation on Eurosceptic attitudes and on social capital in Britain with the WISERD team at Cardiff University. At the same time I am involved in a couple of studies looking into role model and personal hero effects on women political engagement and efficacy in Britain - with Dr Nataliya Danilova (Aberdeen), Laszlo Hovath and Prof Susan Banducci (Exeter). Finally, I am examining the effects from life-cycle events on electoral behaviour and ideologial predispositions of ethnic minority Britons - in collaboration with Dr Alexey Bessudnov (Exeter).
Publications:
Journal Articles:
(2017)
Substantive Religious Representation in the UK Parliament: Examining Parliamentary Questions for Written Answers, 1997–2012
,
Parliamentary Affairs
The substantive representation of minority groups in national legislatures is a topic of significant normative, theoretical and empirical importance. Addressing this question, this article focuses on what drives Members of the UK House of Commons to raise issues on concern for Jewish and Muslim minority groups in relatively low-cost parliamentary activity, i.e. Parliamentary Questions for written answers (WPQs). Drawing on the suggested positive relationship between descriptive and substantive minority representation (e.g. Hansard (2009), Speaker's Conference (on Parliamentary Representation): Final Report, London, The Stationery Office Limited), it uses content and statistical analysis to examine if having a Jewish or Muslim background impacts on the frequency and the probability of MPs' engagement with minority issues, and how this effect compares to that from institutional predictors, namely the party parliamentary status and the minority presence in a constituency. The findings demonstrate that a religious minority background has a limited impact on MPs' engagement with minority issues in WPQs, being inferior to that of institutional predictors. Being in Opposition, in particular, has a consistent, positive influence on the content of WPQs, whereby Opposition MPs table more WPQs on the issues of minority concern than Members from the party of Government.
(2016)
Does religion count for religious parliamentary representation? Evidence from Early Day Motions
,
The Journal of Legislative Studies
The article addresses one facet of the representation puzzle, namely substantive minority representation in the UK House of Commons. It examines whether a religious Jewish and Muslim minority background stimulates politicians from these backgrounds to address issues of concern for Jewish and Muslim minority groups in Early Day Motions (EDMs), and compares the effects from identity-based and institutional predictors. The study draws upon previous studies that used low-cost parliamentary activities to assess the impact of gender and ethnic minority identities on the representation of women and ethnic minorities, employing quantitative content analysis and time-series cross-sectional data analysis to examine the content of EDMs sponsored by members of parliament from Jewish and Muslim background (plus a control group) between 1997 and 2012. The analyses test for the effects of religious background and institutional predictors on the likelihood of referring to minority issues. They show that identity-based predictors such as a religious background are vastly inferior to institutional factors, including a legislative role, representing a constituency with a significant proportion of minority population, and the length of parliamentary service, in determining such references.
Book Chapters: