Eloise Harding, Ph.D.
m.e.harding@soton.ac.uk
University of Southampton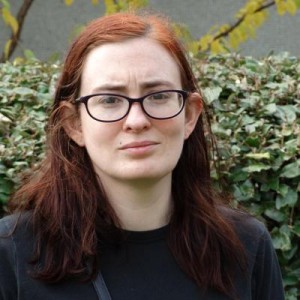 Country: United Kingdom (England)
About Me:
PhD: 'Conceptualising Horizontal Politics', University of Nottingham 2012. Latest publication: 'A Conceptual Morphology of Environmental Scepticism', forthcoming in the Journal of Political Ideologies. Experienced in the analysis of political ideology and rhetoric using written, visual and ethnographic material.
Research Interests
Political Theory
Environmental Policy
Energy And Climate Policy
Political Parties and Interest Groups
Networks And Politics
Political Communication
Specific Areas of Interest
Environmental Scepticism
Climate Change Denial
Political Ideologies
Political Rhetoric
Historical Political Thought
Populism
My Research:
I have two main strands of research. Post-truth Politics in the Anthropocene Era: In which I examine the conceptual morphology of environmental scepticism (encompassing climate change denial, Promethean nationalism and environmental revisionism) and its links with wider trends in populist rhetoric and post-truth politics and Towards a Lockean Ecology: In which I draw from Locke's arguments against wastage and excess to develop an ecological interpretation of his case for making the 'best use' of natural resources.
Publications:
Journal Articles:
(2015)
'Prefiguration Versus the "Reformist Drift" in the Camp for Climate Action'
,
Capitalism Nature Socialism
On 23 February 2011, the organisers of the UK Camp for Climate Action (CCA) issued a statement, "Metamorphosis", announcing that the CCA as an organisation would cease to exist later in the year. Internal tensions in the Camp were not a new development. Indeed, the same divisions were latent during much of this strife, expressed largely through two debates. The first centres on perceived tension between the ecological and anarchist, or horizontal, elements. The focus here, however, is the tension relating to the form the Camp itself should take: should it be a base for action, or an autonomous space prefiguring alternative ways of life; furthermore, can it or should it try to be both?
Book Chapters:
(2010)
'The Situationist Legacy: Revolution as Celebration'
,
Anthem Press
Harding, E. (2010) 'The Situationist Legacy: Revolution as Celebration' in Jones, B. and O'Donnell, M. (eds.) (2010) Sixties Radicalism and Social Movement Activism: Retreat or Resurgence? London: Anthem Press pp133-148 This chapter argues that the tendency of the Situationists to treat revolution as a celebration rather than a sacrifice has been echoed in many of the political movements of the 21st Century.