This user does not wish to be contacted by the media at this time.
Evelyn Goh, Ph.D.
evelyn.goh@anu.edu.au
The Australian National University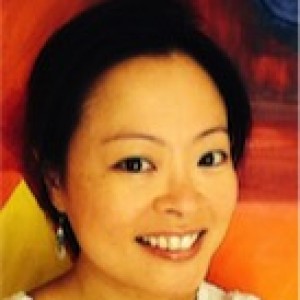 Address: The Australian National University
City: Canberra, Australian Capital Territory
Country: Australia
About Me:
Evelyn Goh is the inaugural Shedden Professor of Strategic Policy Studies at The Australian National University. Funded by the Australian Defence Department from 2013, the Chair is named after Sir Frederick Shedden, Australia's Defence Secretary from 1937 to 1956. Prof. Goh's remit is to help widen the scope and depth of strategic policy research on Asian security. Evelyn's expertise is Asian security and international relations, in theory and practice. She is internationally known as a scholar who uniquely combines empirical rigour and theoretical innovation. She is also a regional expert in the sense that she studies China, the U.S., Northeast and Southeast Asia. She has published widely on U.S.-China diplomatic history and contemporary strategic relations; East Asian security cooperation and institutions; Southeast Asian strategies towards great powers; and environmental security.Evelyn moved to Australia in August 2013, and has held previous faculty positions at Royal Holloway University of London (2008-13); the University of Oxford (2006-8); and the Rajaratnam School of International Studies in Singapore (2002-5). She has held various visiting positions, including Public Policy Scholar at the Woodrow Wilson Center, and Southeast Asian Fellow at the East-West Center, both in Washington DC. Major project grants include a UK Economic & Social Research Council Mid-Career Fellowship (2011-12); an East Asia Institute Fellowship (2011); and research grants from the British Academy, MacArthur Foundation and Sasakawa Peace Foundation. She holds Masters (1999) and Doctoral (2001) degrees in International Relations and an undergraduate degree in Geography (1996), all from the University of Oxford. For the sake of variety, she also obtained a Masters in Environment & Development from Cambridge (1997).
Research Interests
Asian Politics
Foreign Policy
Development
Specific Areas of Interest
U.S.-China
China-Japan Relations
Southeast Asian Security
Economic-Security Nexus
Diplomatic History
IR Theory
Countries of Interest
China
Japan
Indonesia
Singapore
United States
My Research:
*The Struggle for Order: Hegemony, Hierarchy and Transition in Post-Cold War East Asia (Oxford University Press, 2013) – a major scholarly book that provides a new interpretation of the U.S.-led hierarchical regional order, centred on East Asian demand for and complicity with U.S. hegemony, while also trying to incorporate China into this existing order. *Rising China's Influence in Developing Asia (Oxford University Press, 2016) – a major collection of new research papers analysing China's influence (as opposed to power) in developing parts of Asia, which finds that China is influential, but not in the way theorists have expected it to be. It highlights two main 'blind spots' in China's exercise of influence. Critically acclaimed in academia and in public debate. *Pioneering theoretical and empirical publications on Southeast Asian strategies towards the great powers, especially the article 'Great Powers and Hierarchical Order in Southeast Asia: Analyzing Regional Security Strategies' in the leading academic journal International Security (Winter 2007/8). In a series of policy-focused publications, the first scholar to explain the concept of 'hedging' by SE Asian states and first to elaborate on the impacts of hedging policies on the wider regional security system in the Asia-Pacific. *Emerging U.S. Security Partnerships in Southeast Asia (2014-6) – MacArthur Foundation-funded 2-year project examining Myanmar, Indonesia and Vietnam. Associated findings, publications and commentary updating earlier pioneering research on SE Asian 'hedging'. *Re-thinking the Northeast Asia History Problem – an ongoing collaborative research project studying the history and contemporary experiences of strategic bargains between China and Japan – a cutting-edge interpretation of Sino-Japanese relations since 1400 and the lessons of their shared history for the contemporary regional order.