Gabriele Spilker, Ph.D.
gabriele.spilker@sbg.ac.at
University of Salzburg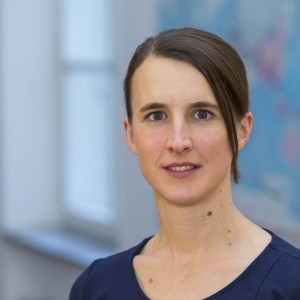 About Me:
I am an Associate Professor of International Politics at the Department of Political Science and Sociology of the University of Salzburg. I completed my PhD at ETH Zurich in September 2009. Before joining the University of Salzburg I was a postdoctoral researcher in the "International Political Economy" group of Thomas Bernauer at the Center for Comparative and International Studies (CIS) at ETH Zurich (2012-2013) and a Fritz Thyssen Fellow at the Weatherhead Center of International Affairs at Harvard University. My main research interests are in the area of international political economy, international cooperation, globalization and environmental politics. My work has been published in the British Journal of Political Science, International Organization, International Studies Quarterly, Journal of Peace Research and the Journal of Politics among others. Please see https://snis.ch/project/environmental-change-and-migration-the-role-of-urbanization-in-conflict-processes/ for information on our new project on climate change, migration and conflict in developing countries.
Research Interests
Environmental Policy
Public Opinion
International Law & Organization
Experimental Research
Political Economy