Genevieve LeBaron, Ph.D.
g.lebaron@sheffield.ac.uk
The University of Sheffield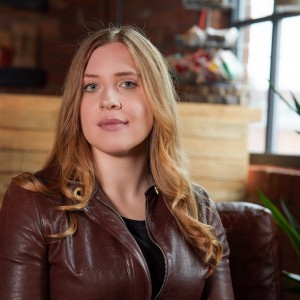 About Me:
Genevieve LeBaron is Director of SPERI and Professor of Politics at the University of Sheffield. She is an Editor of Review of International Political Economy. She has been included in the 2018 UK Top 100 Corporate Modern Slavery Influencers and the 2017 global Top 100 Human Trafficking & Slavery Influence Leaders lists, alongside world leaders from the UK and US governments and industry leaders from companies like Apple and Ford. Her research has won a number of awards— including the Rising Star Engagement Award by the British Academy for the Humanities and Social Sciences—and has been covered widely in the media, including by the Financial Times, The Independent, Forbes, The Guardian, The Economist, and the BBC.Genevieve's work is at the forefront of the emerging evidence base on forced labour, human trafficking, and slavery in the global economy. Since 2008, she has been investigating the business of forced labour, and its role and dynamics within domestic and global supply chains. Genevieve's current research focuses on multi-national corporations and the global labour market. She is particularly interested in how the changing nature, power, and ownership structure of corporations is impacting labour standards in the global economy. She has completed studies on the effectiveness of corporate social responsibility, including ethical certification and social auditing, in addressing labour exploitation and forced labour.
Research Interests
Political Economy
Human Rights
Research Methods & Research Design
Specific Areas of Interest
Forced Labour
Human Trafficking
Modern Slavery
Global Supply Chains
Corporations
Labour Standards
Publications:
Journal Articles:
Books Written: