Giulia Piccolino, Ph.D.
g.piccolino@lboro.ac.uk
Loughborough University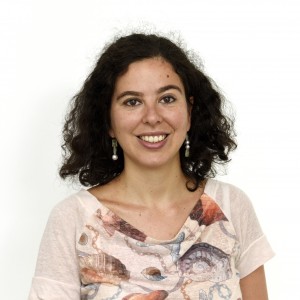 Country: United Kingdom (England)
About Me:
I joined Loughborough University in September 2016. Previously, I was a Post-doctoral researcher sponsored by the Alexander Von Humboldt foundation at the GIGA Institute of Global and Area Studies in Hamburg. I remain affiliated at the GIGA as an Associate research fellow. My main research interests lie in the field of peace and conflict studies and in the politics of developing countries (particularly Africa and Latino America). I was awarded my PhD at the University of Florence in Italy in 2012, with a dissertation where I explored the political use of nationalism during the conflict and peace process in Côte d'Ivoire. After my PhD, I participated in several collaborative research projects, including the EU-funded project 'The Consequences of Democratization' and 'the REGIOCONF project, funded by Compagnia di San Paolo. I have also worked in the field of electoral assistance and observation for the United Nations and the Carter Center, an experience that has greatly strengthened my understanding of international conflict management.My main research interests lie in the field of peace and conflict studies: in particular, I am interested in understanding the transition from war to peace and the long-term legacies of violent conflicts. My recent publications look at the problem of building a legitimate political order and a functioning state after a civil war terminated in the victory of one of the warring parties. I am currently involved in two main research projects. In collaboration with Phil Martin (Massachusetts Institute of Technology) and Jeremy Speight (University of Alaska at Fairbanks) I am exploring the legacies of rebel governance in Northern of Côte d'Ivoire. I am also co-investigator in the ESRC-Colciencia funded project "Territorial planning for peace and statebuilding in the Alto Cauca region of Colombia" (2018-2020), directed by Katherine Gough (Loughborough University, Geography) and Irene Velez Torres (Universidad del Valle, Cali, Colombia). I have conducted research or worked in Côte d'Ivoire, Benin, Ghana, Burkina Faso and Nigeria. I have applied a wide range of research methods in my research, such as structured and open-ended interviews, focus groups and quantitative surveys.
Research Interests
African Politics
Conflict Processes & War
Comparative Democratization
Development
Political Violence
Peacekeeping
Specific Areas of Interest
Post-Conflict Peacebuilding
Civil War
Election Integrity
Colombian Peace Process
West Africa
Post-conflict Security
Countries of Interest
Ivory Coast (Cote D`Ivoire)
Benin
Colombia
South Africa