Giulia Sandri, Ph.D.
giulia.sandri@univ-catholille.fr
Université Catholique de Lille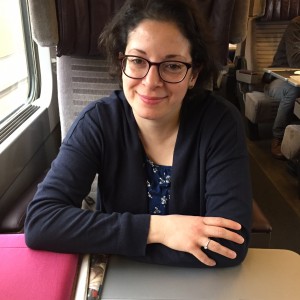 About Me:
I am an Associate Professor at ESPOL (European School of Political and Social Sciences) at the Catholic University of Lille and a research associate at the CEVIPOL (Centre d'Etude de la Vie Politique), Université Libre de Bruxelles.My research focuses on party politics (primary elections, intra-party democracy, political leadership and party membership), digital politics, quality of democracy, regionalism and territorial politics, regional, national and European elections, and political behavior. I recently published in Politics and Policy, Acta Politica, Comparative European Politics, Religion, State & Society, Ethnopolitics, Italian Political Science Review and Regional & Federal Studies. My work is mostly (but not exclusively) based on quantitative methods and survey research. I recently published an edited book on 'The Quality of Democracy in the 21st century' with Routledge (2018).I was previously a Research Fellow at the Christ Church and at the Department of Politics and International Relations of the University of Oxford (2011-12).
Research Interests
Political Parties and Interest Groups
Comparative Political Institutions
Elections, Election Administration, and Voting Behavior
Political Participation
Specific Areas of Interest
Digital Politics
Primary Elections
Party Members
Challenges To Democracy
Party Politics
Countries of Interest
Belgium
France
Italy