Heidi Jane Smith, Ph.D.
heidi.smith@ibero.mx
Universidad Iberoamericana A.C.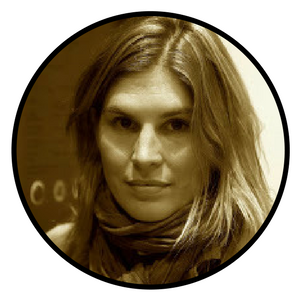 Phone: +52 (55) 5950-4000 y 9177-4400 ext 4758
Address: Prolongación Paseo de Reforma 880, Lomas de Santa Fe
City: Ciudad de México. - 01219
Country: Mexico
About Me:
Heidi Jane Smith is a professor in the Economics Department at the Universidad Iberoamericana in Mexico City. She has Ph.D. in Public Affairs from Florida International University (FIU) in Miami, Masters in Public Policy from American University in Washington, DC and a BA in Political Science, Spanish and Latin American Studies from the University of Wisconsin (Madison). Dr. Smith has extensive experience working with local and regional governments in Latin America as a consultant (the World Bank, IDB, OAS, OECD) and serving in the U.S. government working both at the US Department of State's Economic Policy office for Western Hemisphere Affairs (2009-2012) and at the Inter-American Foundation (2001-2007). Since 2010, working as a Fulbright-García Robles fellow, Dr. Smith has lived in Mexico City. She has taught research methods, political economy and public policy. Dr. Smith's research focuses on expanding capital markets, comparative public finance of subnational debt, local policy decision making and the concept of social equity in developing countries in particular in Mexico, but also in Korea and China. This research has been published in English, French and Spanish in journals such as World Development, Public Administration Review, Governance, International Review of Administrative Science, among many other academic outlets. For example, the chapter defining Paradiplomacy in the Oxford Dictionary for Global and Transnational Policy (January 2019). The World Bank's Urban Unit and the IDB's Fiscal and Municipal Management Division have supported her research. In the fall of 2016, the Mexican National Research System CONACyT nominated her to the 2nd level (SNI II) for her academic production.
Research Interests
Public Administration
Latin American And Caribbean Politics
Foreign Aid
Political Economy
Development
Specific Areas of Interest
Municipal Debt Policy
Fiscal Policy Coordination
Federalism, Regionalism, Decentralization
Urban Development
Social Equity
Countries of Interest
Mexico
United States
Argentina
China
South Korea
My Research:
Currently Dr. Smith is preparing a book manuscript using a political economy framework to describe how the municipal bond market was created in Mexico. The book project offers a unique case with the Mexican government offering not only private sector commercial loans, but also developing a local bond market, trusts, and serving the more peripheral municipalities with a public sector bond bank called BANOBRAS. With the plethora of options, the research has found information asymmetries of public officials unable to determine which financial instrument is more efficient and economically viable thus increasing the amount of subnational debt. This research adds to the literature established by Alesina and Tabelllini (1990) Ter-Minassinan (1997) and Rodden (2002) which debate separately how to create harder budget constraints and control of subnational debt. Yet, the fast and expedient growth of the market has outpaced the ability of the Mexican government to create sufficient regulation.
Publications:
Journal Articles: