Helen Brown Coverdale, Ph.D.
h.coverdale@ucl.ac.uk
University College London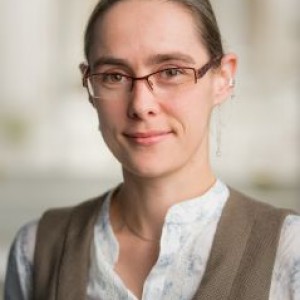 About Me:
I joined UCL in 2017, having previously taught political thought in the Department of Government at the London School of Economics and in the Philosophy Department at King's College London. I also led on research ethics teaching for a multidisciplinary course at LSE, and lectured on research ethics for an undergraduate research programme at LSE in collaboration with Imperial College London.

I hold a PhD (Law, LSE), an MA in Legal & Political Theory (UCL) and a BA (Econ) hons specializing in Government (Manchester). My recent publications include an article in the Journal Ethics & Social Welfare and a chapter in a collection on Virtue ethics in social science research.Prior to my PhD, I worked in the criminal justice sector providing resettlement advice to prisoners, other ex-offenders, their friends, family and employers. Occasionally I worked giving face to face advice in prisons. This experience provided practical knowledge of the actual effects of state punishment which contributed to my interest in the philosophy of punishment. At KCL I also contributed as a staff member to curriculum development for a research student led initiative to take philosophy teaching into prisons. Separately, I also worked as Senior Parliamentary Researcher in the Westminster Parliament for all three Plaid Cymru MPs, who each held a portfolio of front-bench spokesperson responsibilities. I am experienced in producing briefings, amendments, early day motions, motions, written and oral parliamentary questions, across a range of policy areas. I am also experienced in producing written responses to Government and Law Commission consultations.
Research Interests
Political Theory
Human Rights
Crime Politics
Specific Areas of Interest
Care Ethics
Criminal Punishment
Research Ethics
Inequality And Exclusion
My Research:
I am a legal and political theorist, with research interests in equality and inclusion, care and relational ethics, social justice, basic rights, and the philosophy of punishment. My research focuses on the moral qualities of interactions between the individual and the state. This includes the relevance of context for understanding what morally appropriate treatment requires in practice and the contribution of legal frameworks to supporting morally appropriate treatment of persons by states. I'm particularly interested in the practice and value of care in prisons.