This user does not wish to be contacted by the media at this time.
Inken Borzyskowski, Ph.D.
i.Borzyskowski@fsu.edu
Florida State University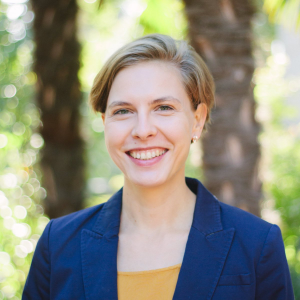 About Me:
Inken von Borzyskowski is an Assistant Professor of Political Science at Florida State University. She received her Ph.D. in International Relations, Methodology, and Comparative Politics at UW-Madison in May 2014. Her research focuses on the domestic politics of international relations with an emphasis on international organizations and their effect on domestic conflict and elections. In her book manuscript, she develops and tests a theory of how international organizations can influence election violence by changing the incentives of domestic actors. More broadly, her research falls into two camps: the causes and consequences of election violence; and international organizations' membership politics (withdrawals and suspensions).
Research Interests
Comparative Democratization
Peacekeeping
Elections, Election Administration, and Voting Behavior
Conflict Processes & War
Foreign Aid
International Law & Organization
Political Violence
Specific Areas of Interest
International Organizations
International Democracy Promotion
Election Violence