Jaime Settle, Ph.D.
jsettle@wm.edu
College of William and Mary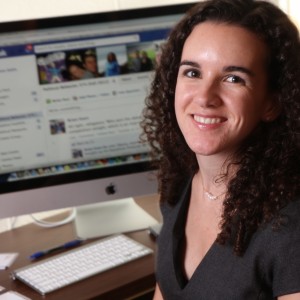 Country: United States (Virginia)
About Me:
I am a scholar of American political behavior, interested in understanding the way that the American public experiences politics on a day-to-day basis. More specifically, my research focuses on how political interactions—in both face-to-face and online contexts—affect the way individuals perceive conflict in their environment, evaluate other people, and engage within the political system. I use the core methodological tools employed in our discipline, but I am also interested in integrating tools from other disciplines—such as behavior genetics and psychophysiology—to inform our approach in understanding key questions within political science.
Research Interests
Networks And Politics
Experimental Research
Text as Data
Political Psychology
Political Communication
Specific Areas of Interest
Social Media
Political Discussion
Polarization
Countries of Interest
United States
Publications:
Books Written:
(2018) Frenemies: How Social Media Polarizes America,
Cambridge University Press
Why do Americans have such animosity for people who identify with the opposing political party? In this book, the author argues that in the context of increasing partisan polarization among American political elites, the way we communicate on Facebook uniquely facilitates psychological polarization among the American public. Frenemies introduces the END Framework of social media interaction. END refers to a subset of content that circulates in a social media ecosystem: a personalized, quantified blend of politically informative expression, news, and discussion seamlessly interwoven into a wider variety of socially informative content. Scrolling through the News Feed triggers a cascade of processes that result in negative attitudes about those who disagree with us politically. The inherent features of Facebook, paired with the norms of how people use the site, heighten awareness of political identity, bias the inferences people make about others' political views, and foster stereotyped evaluations of the political out-group.