Jamila Michener, Ph.D.
jm2362@cornell.edu
Cornell University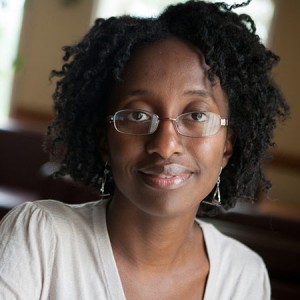 About Me:
I am an assistant professor in the department of Government at Cornell University. I study the politics of poverty, race and public policy in the United States. My book (with Cambridge University Press) is entitled, Fragmented Democracy: Medicaid, Federalism, and Unequal Politics. My work has been cited in the Atlantic and Salon; my commentary has appeared on Wisconsin Public Radio and Vox; my public writing has been featured in the New York Times, the Washington Post, the American Prospect and various other outlets. I also sit on the advisory board of the Cornell Prison Education Program and teach classes in local prisons.
Research Interests
Health Politics and Policy
Political Participation
Class, Inequality, and Labor Politics
Race, Ethnicity and Politics
Health Politics and Policy
Urban Politics
Public Policy
Countries of Interest
United States
My Research:
My research examines: 1) the conditions under which economically and racially marginalized groups engage in the political process and 2) the effects of such engagement 3) the many ways public policy shapes the lives of people in these groups. Particular topics that populate this overarching agenda include: the political causes of racial disparities in poverty rates; the relationship between neighborhood disorder and local political participation; the determinants of state compliance with the public assistance provisions (section 7) of the National Voter Registration Act; and the community level political effects of concentrated disadvantage.
Publications:
Journal Articles:
Books Written: