Jana Krause, Ph.D.
j.krause@uva.nl
University of Amsterdam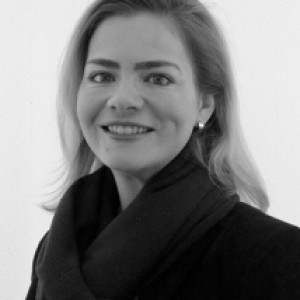 About Me:
Jana Krause is Assistant Professor (with tenure) in Security and Conflict in the Department of Political Science at the University of Amsterdam. She holds a PhD from the Graduate Institute of International and Development Studies in Geneva. Previously, she was lead researcher and coordinator of a multi-stakeholder project on the gender dimensions of peacebuilding based at the Graduate Institute, and visiting researcher in the Department of War Studies at King's College London, the Program on Order, Conflict and Violence at Yale University, the German Institute of Global and Area Studies. Her research focuses on civilian agency and protection in communal conflicts and civil wars; local peacebuilding and social resilience; and the gender dimensions of peacebuilding. She has conducted extensive field research on these issues in Indonesia and Nigeria, and more recently in Kenya, South Sudan, and Myanmar. Her first book, 'RESILIENT COMMUNITIES: Non-Violence and Civilian Agency in Communal War' (Cambridge University Press 2018), explains violence, non-violence, and social resilience in communal conflicts in Indonesia and Nigeria, and won the 2019 Lee Ann Fujii Award for Innovation in the Interpretive Study of Political Violence by the Interpretive Methodologies and Methods (IMM) Conference Group of the American Political Science Association. Her research has also been published in African Affairs, Comparative Political Studies, Global Governance, Feminist Journal of International Politics, and International Interactions.
Research Interests
Conflict Processes & War
Gender and Politics
Political Violence
Peacekeeping
Specific Areas of Interest
Civilian Protection
Local Peacebuilding
Social Resilience
Countries of Interest
Indonesia
Nigeria
South Sudan
Myanmar
Kenya
Publications:
Journal Articles:
(2019) Gender Dimensions of (Non)Violence in Communal Conflict: The Case of Jos, Nigeria,
Comparative Political Studies
Peacebuilding is more likely to succeed in countries with higher levels of gender equality, but few studies have examined the link between subnational gender relations and local peace and, more generally, peacebuilding after communal conflict. This article addresses this gap. I examine gender relations and (non)violence in ethno-religious conflict in the city of Jos in central Nigeria. Jos and its rural surroundings have repeatedly suffered communal clashes that have killed thousands, sometimes within only days. Drawing on qualitative data collected during fieldwork, I analyze the gender dimensions of violence, nonviolence, and postviolence prevention. I argue that civilian agency is gendered. Gender relations and distinct notions of masculinity can facilitate or constrain people's mobilization for fighting. Hence, a nuanced understanding of the gender dimensions of (non)violence has important implications for conflict prevention and local peacebuilding.
(2018)
Women's Participation in Peace Negotiations and the Durability of Peace.
,
International Interactions
There is an emerging consensus that women's participation in peace negotiations contributes to the quality and durability of peace after civil war. However, to date, this proposition has remained empirically untested. Moreover, how women's participation may contribute to durable peace has not been systematically explored. This article uses a mixed method design to examine this proposition. Our statistical analysis demonstrates a robust correlation between peace agreements signed by female delegates and durable peace. We further find that agreements signed by women show a significantly higher number of peace agreement provisions aimed at political reform, and higher implementation rates for provisions. We argue that linkages between women signatories and women civil society groups explain the observed positive impact of women's direct participation in peace negotiations. Collaboration and knowledge building among diverse women groups contributes to better content of peace agreements and higher implementation rates of agreement provisions. We substantiate this argument with qualitative case study evidence and demonstrate how collaboration between female delegates and women civil society groups positively impacts peace processes. Our findings support the assumption that women's participation in peace negotiations increases the durability and the quality of peace.
Books Written:
(2018)
Resilient Communities: Non-Violence and Civilian Agency in Communal War
,
Cambridge University Press
In Resilient Communities, Jana Krause focuses on civilian agency and mobilization 'from below' and explains violence and non-violence in communal wars. Drawing on extensive field research on ethno-religious conflicts in Ambon/Maluku Province in eastern Indonesia and Jos/Plateau State in central Nigeria, this book shows how civilians responded to local conflict dynamics very differently, evading, supporting, or collectively resisting armed groups. Combining evidence collected from more than 200 interviews with residents, community leaders, and former fighters, local scholarly work (in Indonesian), and local newspaper-based event data analysis, this book explains civilian mobilization, militia formation, and conflict escalation. The book's comparison of vulnerable mixed communities and (un)successful prevention efforts demonstrates how under courageous leadership resilient communities can emerge that adapt to changing conflict zones and collectively prevent killings. By developing the concepts of communal war and social resilience, Krause extends our understanding of local violence, (non-)escalation, and implications for prevention.