Janina Grabs, Ph.D. Candidate
janina.grabs@uni-muenster.de
Westfälische Wilhelms-Universitat Münster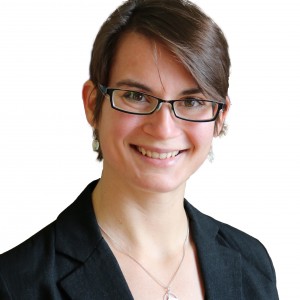 About Me:
I am a PhD candidate in Political Science at the University of Münster, Germany, and a current Visiting Assistant in Research at Yale University. My research focuses on sustainability governance in international value chains and the options of states, firms, NGOs and other actors to improve the environmental and social sustainability of commodity production. Before returning to academia, I worked for the European Commission's DG AGRI and the German development cooperation GIZ. I am passionate about transdisciplinary research and working on the science-policy interface. In this function, I consult the International Panel of Experts on Sustainable Food Systems, co-chair the EKLIPSE Expert Working Group on Business and Biodiversity, and engage with actors in the coffee sector in their quest for sustainability.
Research Interests
Environmental Policy
Development
Public Policy
Political Economy
Public Administration
Specific Areas of Interest
Private Governance
Sustainability
Sustainable Food/Agriculture
Sustainable Development
Regulatory Compliance
Countries of Interest
Costa Rica
Colombia
Honduras
My Research:
I am passionate about working on the advancement of sustainable agri-food systems through public and private initiatives. The questions that fascinate me are the following: who defines and controls what sustainability means in the marketplace? What types of rule-making and enforcement mechanisms exist that govern these processes, and how effective are they in creating change? Do they set the right incentives for market actors, particularly those in the Global South, to adhere to them? As global production and consumption processes are threatening to erode our planet's resources, what actions can states and non-state actors take to steer these processes into more amenable directions, and how do these actions work within the market framework? I currently look into these questions using the example of the coffee sector, but am interested in a wide range of commodities as well as broader implications for market-state relations. My work uses mixed methods (both econometric impact evaluation and qualitative institutional and global value chain analysis) and is particularly focused on the implementation of institutions, rules, and standards on the ground in agricultural communities. Using an interdisciplinary focus, I evaluate both biophysical aspects of sustainable commodity production (e.g. agroforestry or agroecological practices) as well as social aspects, including power dynamics and dependencies within agricultural commodity chains. To date, my main field work focus has been on Latin America.
Publications:
Journal Articles:
(2018)
Assessing the institutionalization of private sustainability governance in a changing coffee sector
,
Regulation & Governance
The potential of transnational private governance initiatives to constitute effective alternatives to state‐led regulation of global value chains rests on their ability to scale up and become institutionalized in a given sector. This study examines whether such institutionalization has occurred in the coffee sector, the commodity with the most widespread adoption of certified products and over 30 years' experience of private governance, and tests hypotheses on facilitating and inhibiting conditions. It finds that while norm generation around responsible supply chain management and the organizational institutionalization of standard‐setting bodies is well advanced, the practice of internalizing social and environmental externalities through the routinized production and purchase of higher priced certified goods continues to be questioned by industry actors. Indeed, conditions that favored normative and organizational institutionalization, such as high levels of industry concentration, product differentiation, and deliberative interaction, are shown to represent barriers to the practice‐oriented institutionalization of market‐driven regulatory governance.
(2016)
Understanding Coffee Certification Dynamics: A Spatial Analysis of Voluntary Sustainability Standard Proliferation
,
International Food and Agribusiness Management Review
Third-party Voluntary Sustainability Standards (VSS) have emerged as an increasingly popular strategy to guarantee sustainability in the coffee value chain. Yet, knowledge of the population characteristics of certified farmers, and of the influence of transnational and local supply chain actors on the uptake of VSS at the producer level, is still scarce. Using expert interviews, a comprehensive database of certificate holders and spatial mapping analyses, this paper adds to present knowledge concerning the effectiveness of VSS in the coffee sector in three ways. First, it showcases the structural, geographical and socio-economic tendencies toward VSS adoption in Guatemala, Colombia and Costa Rica, and allows first insights in the additionality and effectiveness of certification schemes derived from these indicators. Second, it contributes to an up-to-date understanding of the coffee supply chain, a sector of great economic importance both to producing and consuming countries that is in constant flux and reorganization, and it explains how current VSS interact with this type of global supply chain. Finally, through the construction of a comprehensive population of certified farmers, it enables better evaluation of existing case studies, generalizability, possible biases and provides valuable information for the preparation of future impact evaluation projects.