Jennifer Bansard, Ph.D. Candidate
jennifer.bansard@uni-potsdam.de
Universität Potsdam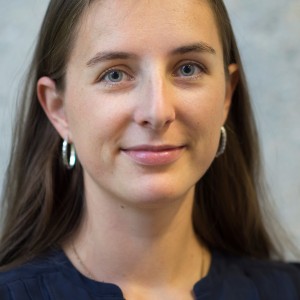 About Me:
I am a doctoral researcher and lecturer at the Chair of International Politics of the University of Potsdam (Germany). My main research interests are climate change and marine biodiversity policy. In my dissertation I examine the emergence in science and policy of "blue carbon", a concept that refers to the carbon sequestration potential of coastal ecosystems such as mangrove forests, seagrass meadows or salt marshes.
In addition to my academic work, I am a writer for the International Institute for Sustainable Development's Earth Negotations Bulletin, and as such contribute to reporting on various international environmental conferences (such as the United Nations Ocean Conference, the Conferences of the Parties of the United Nations Framework Convention on Climate Change or the meetings of the Montreal Protocol on protecting the ozone layer).
I have an international academic education and hold Masters Degrees in Environment & Resource Management (VU Amsterdam, Netherlands), International Relations (Sciences Po Aix, France) and Applied Political Sciences (University of Freiburg, Germany). I further gained professional experience at different governance levels in the field of environmental policy: at the German Development Agency GIZ, the United Nations Secretariat for Convention on Biological Diversity, and the German Federal Ministry for the Environment.
Research Interests
Environmental Policy
Energy And Climate Policy
Public Policy
Urban Politics
Development
Networks And Politics
Publications:
Journal Articles:
(2016)
Cities to the Rescue? Assessing the Performance of Transnational Municipal Networks in Global Climate Governance
,
Springer
Despite the proliferation and promise of subnational climate initiatives, the institutional architecture of transnational municipal networks (TMNs) is not well understood. With a view to close this research gap, the article empirically assesses the assumption that TMNs are a viable substitute for ambitious international action under the United Nations Framework Convention on Climate Change (UNFCCC). It addresses the aggregate phenomenon in terms of geographical distribution, central players, mitigation ambition and monitoring provisions. Examining thirteen networks, it finds that membership in TMNs is skewed toward Europe and North America while countries from the Global South are underrepresented; that only a minority of networks commit to quantified emission reductions and that these are not more ambitious than Parties to the UNFCCC; and finally that the monitoring provisions are fairly limited. In sum, the article shows that transnational municipal networks are not (yet) the representative, ambitious and transparent player they are thought to be.