Jennifer Rogla, Ph.D. Candidate
rogla@usc.edu
University of Southern California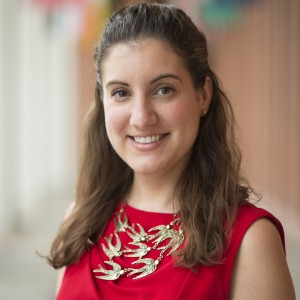 City: Los Angeles, California
Country: United States
About Me:
I am currently a Ph.D. Candidate and Provost's Fellow at the University of Southern California (USC) in Political Science and International Relations, with previous bachelor's and master's degrees specializing in Psychology and Anthropology from USC and the University of Chicago, respectively. My research sits at the intersection of Comparative Politics and International Political Economy, with a focus on International Development. I have additionally completed two Graduate Certificates: Social Science Research Methods, and International Policy & Planning from the USC Sol Price School of Public Policy.

I was awarded a U.S. Department of Education Fulbright-Hays Fellowship to conduct fieldwork in Costa Rica, hosted by CATIE (Centro Agronómico Tropical de Investigación y Enseñanza), and a USC Research Enhancement Fellowship for fieldwork in Mauritius and Malaysia. I have served as a Consultant at the World Bank Development Impact Evaluation (DIME) unit in the Development Research Group, currently working on research projects related to project evaluation.

To get in touch, please email me at rogla@usc.edu or submit the Contact Form on my website.
Research Interests
Development
Foreign Aid
Comparative Political Institutions
Research Methods & Research Design
Political Economy
Public Policy
Specific Areas of Interest
Aid Effectiveness Measurements
Aid Evaluation Politics
Local Actor Roles
Politics Of Development
International Development Institutions
Multilateral Development Banks
Countries of Interest
Costa Rica
Mauritius
Malaysia
My Research:
My research interests revolve around the politics of development and foreign aid, including development and aid effectiveness measurements. I am currently working in three main areas: 1) the role of local actors in development projects and the relationship between their incentives and the sustainability of project outcomes, 2) developing a new measurement of project outcomes based on institutions, 3) determining biases in project evaluation at bilateral and multilateral aid agencies.